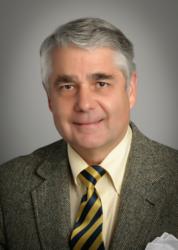 In less than six years, Ascension has grown to become one of the premier broker/consultants in every market we service. We've accomplished this by attracting not only quality firms, but also by attracting quality people into the Ascension family.
Kansas City, MO (PRWEB) July 28, 2012
Ascension Insurance, Inc., headquartered in Kansas City, MO, announces two key executive appointments: Leonard Kline, Jr. is appointed to the position of Chairman and Joe Tatum is named President and Chief Executive Officer. Previously, Kline held the position of Chief Executive Officer and Tatum held the position of President and Chief Operating Officer. Ascension Insurance Inc. is a specialized insurance brokerage offering property & casualty, employee benefits and risk management services nationwide. Kline founded Ascension in 2007 to offer clients a consultative approach to benefits and insurance, including sophisticated national resources and specialized industry expertise.
Kline commented on the appointments, "In less than six years, Ascension has grown to become one of the premier broker/consultants in every market we service. We've accomplished this by attracting not only quality firms, but also by attracting quality people into the Ascension family. Joe Tatum has established himself as someone who shares that vision and brings the expertise and market insight we need to accelerate our success in markets throughout the U.S."
Brian Golson, Managing Partner and West Coast Office Head at Parthenon Capital Partners, Ascension's lead investor, commented on the appointments, "We want to express our confidence in Joe's leadership as Chief Executive Officer. Joe has been a tremendous contributor to Ascension's growth and operations strategy. We also want to thank Len Kline for his vision and effort in creating one of the most innovative insurance distributors in the country. It is an exciting time for Ascension as we pursue our mission to become the nation's premier consultative insurance brokerage."
Ascension Insurance, Inc. is ranked within the Top 30 largest agencies by revenue size, with more than 440 employees and 35 locations nationwide. Ascension's corporate mission is to create a premier insurance agency that offers superior risk management and benefits consulting services. Ascension is a privately held corporation. Together with its private equity partners, Parthenon Capital and Century Capital Management, Ascension Insurance, Inc. expects to grow to $200 million in revenue by 2017. To learn more, visit http://www.ascensionins.com
-end-