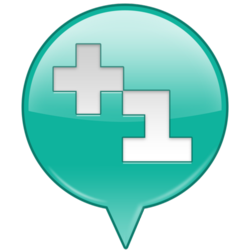 New York, NY (PRWEB) July 26, 2012
Friendthem, an app that allows users to make location based, real-time connections on social networking sites, announced today the addition of a Privacy and Safety Department to its growing business. The department will be spearheaded by industry experts Liron Fishman Sabbah, as VP of Technologies and Alina Yurkovsky, Psy.D., as Privacy Advisor. The team's directive will be to focus primarily on women's security issues surrounding location–based platforms and how to ensure the safety of Friendthem's user base.
Since the launch, Friendthem has been a leader in respecting users' privacy. With the implementation of the new team, Friendthem will further it's commitment in making sure it's platform is safe and secure. As the Facebook generation is well underway, online security has become a key component for all user-based social platforms. Friendthem has also taken a new approach in a predominately male industry by building their team around industry leading women developers.
Sabbah's prior experience includes responsibility as a Product Manager for Ness Technologies, and an extensive background in computer & network security. Alongside of Sabbah, Yurkovsky has a Psy.D. in Clinical Psychology from Yeshiva University in New York City, and has extensive experience in guiding relationships for both young men and women.
The new team members' expertise will help create progressive strategies for Friendthem's evolving business model. As the head of the department, Sabbah and Yurkovsky will be working closely with Friendthem's Youth Ambassador Program's President, Janie Borsh Symons. Symons has over 18 years of experience as the head of a youth mentor program and will be charged with ensuring safety and privacy throughout the platform.
"We are very excited to be launching this new department within the structure of our company," stated Charles Sankowich, CEO of Friendthem. "As we continue to grow and our network expands, we are dedicated to providing the highest standard among our peers of safety and trust. We strongly believe that security is one of the most important goals when running a responsible business in this field and we hope many others follow our example. We are thrilled to be welcoming Liron and Alina to spearhead the program and we are confident they will help our business evolve towards that end."
About Friendthem:
Friendthem is an app that uses your Facebook account to find people around you. The App turns people you meet into Facebook friends. Friendthem lets you decide what you want to share. You can share your name, profile pic and hometown or nothing at all. The app also shows mutual friends with the person that are around you. The app is available on both the iOS and Android platform.
For more information, please visit: http://www.friendthem.com
###