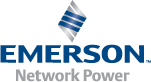 Recent advances in power conversion technologies, combined with rapidly increasing DC-based equipment growth, have created an environment where 400V DC power distribution should be—and is being—actively considered.
Columbus, Ohio (PRWEB) July 27, 2012
Emerson Network Power, a business of Emerson and a global leader in protecting and optimizing critical infrastructure, has leveraged its expertise and decades of experience in power protection and distribution to identify and analyze four applications poised to benefit from the emergence of 400V DC power distribution technology as a viable alternative to traditional power architectures.
Four Primary Applications for 400V DC Technology
Rising energy costs and power demand, combined with mainstream adoption of renewable energy sources, are driving adoption of new power architectures, such as 400V direct current (DC), that enable more efficient networks and businesses.
Direct and alternating current (AC) technologies have been evolving since Tesla and Edison competed in the late 1800s to establish a distribution method for the electric grid. At that time, technologies were not available to safely and economically use DC power over long distances and AC power won out on the grid. Today, long-distance DC power use is cost effective, DC-based renewable energy is proliferating, and most technology equipment operates on DC power. The grid still distributes AC power, however, creating growing inefficiencies in our power-hungry, technology-driven world.
Emerson Network Power currently sees four primary applications for 400V DC technology: telecom central offices, data centers, commercial buildings, and transportation—each with its own drivers for adoption.
Telecommunications: Reducing copper—and costs—in the central office
Unlike the grid, telecommunications networks have long used DC distribution, largely for its high reliability and good signal quality performance. As telecom equipment has moved to silicon-based DC technology, alignment between existing DC power distribution and DC-driven equipment is already in place, but cost and efficiency gains are still possible. For example, 400V DC is especially suited for high power delivery over long distances, because it reduces installation and operational costs and improves cable management versus -48V DC.
These benefits are realized due to at least an 80 percent reduction of copper wire used, affecting both the cost of and time needed for installation. In addition, reduced line losses typically will increase end-to-end energy efficiency as well, further reducing operating costs.
Data centers: Reducing conversion losses
The logic behind 400V DC power in the data center is driven by the need for high availability, high efficiency and lower total costs. Since utility AC power ultimately must be converted to DC power for use by all IT equipment and because stored energy systems (batteries, flywheels, etc.) and renewable sources provide DC power, a typical DC power architecture requires fewer power conversions from grid to chip. Reducing these conversions not only saves energy, but also can increase critical power availability through simplified distribution and reduction of failure points in the power chain. Furthermore, DC power does not require phase balancing or considerations for harmonics, eliminating stranded power due to equipment de-ratings.
Additional DC power options for the data center include those based on -48V DC, which is best suited for row-based solutions where loads are in close proximity to the UPS. This -48V topology is not comparable to a traditional, room-based AC UPS system, but now with the introduction of 400V DC power systems and components, for the first time the benefits of DC power are available in an enterprise-class power solution for the data center.
Commercial buildings: Renewable energy drives migration and benefits
Whether financially or civically motivated, building owners and operators today are increasingly using intelligent solutions that reduce energy consumption by leveraging renewable materials and energy sources. Using on-site, renewable power generation can reduce or even eliminate power draw from the grid. This is significant for 400V DC because renewable sources generate DC power—which means using it for AC-powered applications within the building requires multiple conversions from DC to AC, reducing the efficiency of the renewable power generation. To avoid these extra conversions, architects and engineers are designing facilities with 400V DC "microgrid" power distribution throughout or in selected areas of a building or campus. This solution increases system power efficiency, simplifies the electrical microgrid, and improves reliability while reducing operating costs.
In addition, when a building or campus microgrid is powered by multiple energy sources, 400V DC power distribution is easier to control because, unlike AC, DC sources do not need to be synchronized. That means the primary power source can be chosen in real time based on considerations such as availability (of solar or wind, for example) and cost (electric rates).
Transportation: Already using DC distribution; more will benefit
Transportation vehicles of many types (cars, ships, mass transit, locomotives, construction machinery and others) are integrating DC power for motor drive and other loads to increase efficiency and save fuel. For example, in the ship and locomotive industries, DC power is increasingly leveraged for propulsion and onboard loads. Similarly, as electric and hybrid vehicles such as cars and buses become more common, DC power is a logical choice for fast charging and use in vehicle systems. In these vehicles and others, DC will be used with current and 400V distribution technologies as they continue to move toward hybrid and all electric systems.
Emerson is a member of the EMerge Alliance, an open industry association developing standards for the wider adoption of DC power distribution in commercial buildings. For more information on AC and DC power solutions for telecommunications networks, data centers and other applications, as well as information on other technologies and solutions from Emerson Network Power, visit http://www.EmersonNetworkPower.com.
Quotes attributable to Mark Murrill, director of 400V DC power initiatives for Emerson Network Power:

"Recent advances in power conversion technologies, combined with rapidly increasing DC-based equipment growth, have created an environment where 400V DC power distribution should be—and is being—actively considered."
"Global architecture standards required for widespread implementation of 400V DC are well under way, as demonstrated with the European Telecommunications Standards Institute (ETSI) EN 300 132-3-1 standard released in February 2012. As more and more vendors support this standard, the adoption of 400V DC will begin to rapidly increase in various applications and further standards will be clarified and adopted."
Quotes attributable to Rhonda Ascierto, senior analyst for 451 Research:

"The central offices of telecoms are becoming more like traditional data centers. As they adopt higher power densities and more IT equipment in their central offices and cable headends, the distinction between the operations of data centers and telecoms is blurring."
"The degree to which companies can exploit savings from DC power varies from data center to data center. However, in theory at least, the advantages of using DC power in data centers seem obvious: servers use DC power, and the fewer conversion steps from AC power from the grid to servers, the greater the efficiency."
About Emerson Network Power
Emerson Network Power, a business of Emerson, protects and optimizes critical infrastructure for data centers, communications networks, healthcare and industrial facilities. The company provides new-to-the-world solutions, as well as established expertise and smart innovation in areas including AC and DC power and renewable energy, precision cooling systems, infrastructure management, embedded computing and power, integrated racks and enclosures, power switching and controls, and connectivity. Our solutions are supported globally by local Emerson Network Power service technicians. Learn more about Emerson Network Power products and services at http://www.EmersonNetworkPower.com.
About Emerson
Emerson, based in St. Louis, Missouri (USA), is a global leader in bringing technology and engineering together to provide innovative solutions for customers in industrial, commercial, and consumer markets around the world. The company is comprised of five business segments: Process Management, Industrial Automation, Network Power, Climate Technologies, and Commercial & Residential Solutions. Sales in fiscal 2011 were $24.2 billion. For more information, visit http://www.Emerson.com.