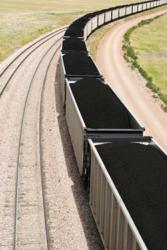 New Century Coal [will] create over 100 jobs...in the next 12 to 18 months.
Johnson City, TN (PRWEB) July 31, 2012
With the opening of both Steele Hollow and Urbacker projects, New Century Coal is set to create over 100 jobs in the marketplace in the next 12 to 18 months. Steele Hollow and Urbacker Hollow are located in Bunch Mountain in Whitley County, Kentucky with tonnage values of 1,603,199.75 in Steele Hollow and 203,342.26 in Urbacker.
New Century Coal, Inc., founded in 2006, is a junior mining company headquartered in Johnson City, TN. Their area of concentration is in the Appalachian Basin. The company's primary focus is expanding its coal mining operations at its properties in Kentucky, West Virginia, Virginia and Tennessee through prospecting, leasing and mine production.
New Century's coal is exported to countries as far as Korea, Poland and China for sale. Their team has the experience and intellectual property from more than 100 years of experience working within the coal industry. They are also one of the largest reserve holders of Blue Gem coal with over 10 million tons of reserves in place. They currently have or participate in over 100,000 gross acres of coal leases.
By Whitney W., SHELL MEDIA, LLC
SOURCE newcenturycoal.com, New Century Coal rep.