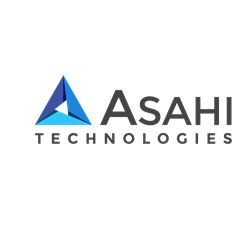 The major advantage with Joomla is that issues like maintenance, updates and authoring can be done with little or no intricate programming knowledge
(PRWEB) July 27, 2012
With more than 30 million downloads since its inception, Joomla is poised to overtake its competitors like Drupal and WordPress and dominate the web CMS market in the coming years. Many analysts consider Joomla as the most stable and flexible framework for an effective content management system, which is powered by exceptional in-built and third party extensions.
Online firms have realized the importance of a powerful web content management system like Joomla Development Company NY to thrive in the competitive online market. "The major advantage with Joomla is that issues like maintenance, updates and authoring can be done with little or no intricate programming knowledge" says Vinod Subbaiah, CEO of Asahi Technologies. "Joomla helps to create simple as well as complex web applications, rendering visually attractive and highly functional websites. It is also a flexible CMS that can design user friendly Websites with ease".
Many web experts recommend Joomla for both enterprise as well as startup's requiring scalable and flexible CMS. Being an open source tool it's free and ultimately saves considerable development cost. Apart from being an open source CMS, Joomla is also flexible to create content-rich blogs, interactive portals, multi-language websites and online communities efficiently. The ease is such that some complicated functions can be handled with little or no knowledge of programming, ideal for businesses with limited budget on web solutions.
In addition to its attractive architecture, Joomla has an huge market for third party components. Around 2,000 Joomla extensions were released last year alone, these extensions offer a wide array of features like payment processing, event management, database management and social media integration.
"To help hesitant entrepreneurs know more about Joomla development, we also provide a free consultation to help organizations understand their web options. At Asahi Technologies, we believe that important for businesses to have a firm understanding of Joomla CMS" added Vinod on the free consulting service offered by Asahi Technologies.
About Asahi Technologies
Asahi Technologies is a New York based Web Development Firm NY that provides software consulting and development solutions to small and medium level businesses all across North America. Asahi Technologies specializes in Responsive Design Company NY, cloud computing, online marketing, Android Application Development NY and open source technologies. Under the leadership of Mr. Vinod Subbaiah, who himself started his career as a software programmer, Asahi Technologies' team comprises of experienced software professionals have extensive knowledge of technology covering B2C and B2B operations. The firm's headquarters is located in New York City, NY.