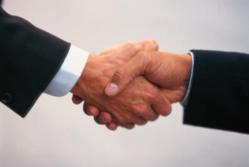 Minneapolis, MN (PRWEB) July 27, 2012
The customer satisfaction survey that was sent out to current and prospective customers of Event Payment Services had the intention of receiving responses from customers based on the services and products offered. A set of five questions based on the experience, use of products and service were given to customers. The recipients had the option to answer anonymously or provide their information for Event Payment Services use only.
Event Payment Services received a 100% positive response on whether current customers would use the products and services again. Based on the results from the survey, the responses from the customers are conclusive; Event Payment Services offers a great product and service.
About Event Payment Services: Event Payment Services was created by BancCard Financial Services, Inc. (BFSI) to specialize in the fundraising needs of nonprofit organizations. ePSPay ™ and WeRaiseIt are brands of Event Payment Services. Since 1997, BFSI has provided credit and debit card processing, check verification, check conversion/imaging, gift and loyalty card services, and merchant processing terminals. BFSI provides these services through its terminals and web-based software. EPS was created in 2006 to focus on the fundraising needs of nonprofit organizations. BFSI, through ePSPay ™ and WeRaiseIt brands, is an innovator in fundraising tools for the nonprofit world. BFSI, EPS and WeRaiseIt can be found on the web at http://www.eventpaymentservices.com, http://www.weraiseit.com
###