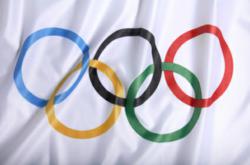 It is the British people that are funding the Olympic games...
Basingstoke, UK (PRWEB UK) 27 July 2012
As the opening ceremonies for the London 2012 Olympics start, already billions of taxpayers money and borrowed money has been invested into the games including construction, security and promotion. However it is very easy to get carried away with the spirit of the games without considering the huge gamble that the nation is taking in the hope that profit will be made. Marketing Quotes feels that the London Olympics are a marketing campaign for Britain, with no clear guarantees, the hope is that the games will be successful bringing in much needed income and business to a struggling UK economy.
'British People Funding The Games'
Anne Richards (who works for Marketing Quotes) commented 'it is the British people that are funding the Olympic games, and £9bn is a high amount to spend during times of recession. Much of the money is borrowed, so it is very much a gamble that we hope will pay off. It is very easy to get caught up in the excitement and buzz of the games, however we need to consider the severe problems the country will be in should the marketing campaign not pay off. The losses will need to be taken out of the budget, meaning further cuts and higher taxes. Of course we all hope the London Olympics will be a massive success with no terrorist involvement or problems caused by strikes, however we need to be realistic in considering the huge gamble we are taking.'
'Safety And Security Are A Major Issue'
Marcel Blackburn (who also works with Marketing Quotes) added 'Safety and security are also big concerns for the organisers of the games, we have already heard about the pickpockets that are planning to be operating around London during the summer period, we can only hope that the money that has been invested into security is sufficient to prevent any problems of any kind. The UK have already committed a 'faux pas' with showing the wrong flag at the North Korean woman's football, let's hope no more offense is caused through basic errors.'
About Marketing Quotes - Marketing Quotes is a free price comparison website to UK businesses to help get free advice and quotes from local PR agencies and marketing agencies that know and understand their industry and market.