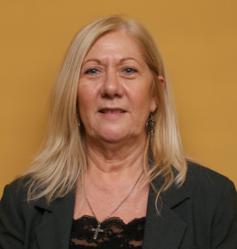 The company is innovating in exciting ways
Calumet City, IL (PRWEB) July 28, 2012
PCC (Plastics Color Corporation), a leading supplier of color concentrates, compounds and additive masterbatches for the plastics industry, today announced the appointment of Diana Drouillard of Long Beach, California to the position of account manager for the company's western region. Drouillard's territory includes the states of California, Nevada, Utah, Colorado, Idaho, Hawaii, New Mexico, Oregon, Montana, Texas, Washington, Wyoming and Arizona. She joins PCC with over 20 years in the plastics industry in both sales and purchasing positions. Most recently she was a sales representative for Ferco Color in Ontario, California.
"I am thrilled to be joining PCC during this rapid growth period," said Drouillard. "The company is innovating in exciting ways and providing the sales team with the right tools for success." According to National Sales Manager Dave Minor, "Diana's experience in the plastics industry and contacts throughout the region, help us firm up our efforts in the Western U.S. We are aggressively pursuing new business, especially in the medical device, pharmaceutical and food packaging markets."
About Plastics Color Corporation
Plastics Color Corporation (PCC), headquartered in Calumet City, Ill., is a global provider of colorants, compounds, additive masterbatches and custom polymer solutions for an extensive range of markets including pharmaceuticals, medical, consumer goods and others. PCC supports virtually every type of manufacturing process and material. We engage our customers from concept to commercialization and help them develop new cutting-edge products that lead the market. PCC has more than 40 years' experience in the polymer industry and operates fully-equipped product development laboratories and manufacturing facilities in California, Illinois, North Carolina, and Nanjing, China. PCC's Illinois and North Carolina labs are certified by the American Association for Laboratory Accreditation, A2LA. PCC also provides testing and product development services through our Solutions Center in Asheboro, N.C. For more information, call (800) 922-9936 or visit http://www.plasticscolor.com.