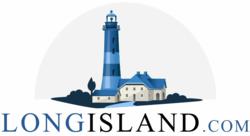 For locals looking to share an upcoming event, or find the best things to do on Long Island, the updated LongIsland.com Event Calendar proves to be an invaluable tool for both promoting, and planning.
Kings Park, NY (PRWEB) July 27, 2012
LongIsland.com's updated interactive Events Calendar enables locals to not only find and add events, but comment, show attendance, search easily, and more.
Earlier this year, LongIsland.com launched a brand new design, which included a comprehensive Events Calendar packed with local happenings. Recently, the calendar has been updated to be even simpler to use – Long Islanders can now find, add, and search Events in only a few clicks, making interacting with the Long Island community online simpler than ever before. Visitors to the site can also utilize a variety of tools that let users sort by time, date, location, and Event Type.
With countless events happening on Long Island all week long, it is important for Event Planners and Promoters to make sure that they are reaching their target audience, and by utilizing the numerous Events Categories, as well as the available interactive map, an Event Planner can easily reach the right group of Long Islanders. The updated tools allow Long Islanders to connect with the Events they're looking for almost instantaneously, and helps site users narrow down their choices.
Locals looking for the best events on Long Island can find what they're looking for simply and efficiently with the variety of search options, and can even mark events that they plan to attend, and share with friends on various social media platforms. With the hundreds of unique events happening every week in both Nassau and Suffolk County, it's crucial for Long Islanders to have a comprehensive tool to utilize when activity planning.
Long Island Events Calendar is a priceless resource for both Events Planners, and locals looking for fun and recreation, and with the updated tools and features, it has become even more valuable. One does not have to be computer savvy to take advantage of this great calendar – step by step instructions are provided for sharing events, and the calendar's straight forward design is easily navigable.
For anyone looking to share or attend events on Long Island, this resource is simply one that cannot be passed up – everything needed to promote an event, or plan a day of fun is available in one place on LongIsland.com's Events Calendar.