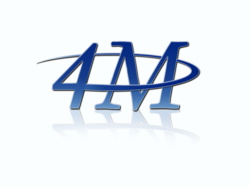 4M Sales Training will prove to dealerships that the competitive advantage in the industry is the sales process.
Charlotte, NC (PRWEB) July 27, 2012
Creating a foundation for sales success, CompanionCabinet Software, LLC (CompanionCabinet) provides kitchen and bath dealers with the 4M Sales Process Training to catapult them into showroom success. The 4M Sales Training re-teaches dealers how to achieve sales and make successful closes without getting lost in between. Designed specifically to help kitchen and bath salespeople reach higher levels, attendees learn strategy and techniques considered best practices in the industry.
"The 4M Sales Process is what I am calling 'revolutionary,'" says Certified Sales Trainer Chuck Chase, the newest member to the CompanionCabinet training team, "because it has a track record for taking a typical dealer and their salespeople to new, more efficient, professional and productive levels within their markets. It will truly set them apart from everyone else they compete with." Chase is a seasoned professional in the kitchen and bath industry with 32 years of experience working for a major kitchen cabinet manufacturer. Having a background in developing various online, management and product training programs, Chase believes that the 4M Sales Training will prove to dealerships that the competitive advantage in the industry is the sales process.
4M Sales Training coaches salespeople through a proven process that brings results to kitchen and bath dealerships through the Meet, Measure, Match and Make the Deal stages of the sales process. Based on the practices of top performers in the industry, the 4M Sales Process breaks down a seemingly difficult task into a simple, step by step strategy for salespeople. CompanionCabinet offers the training to salespeople and upper level management in dealerships as a way to connect the two, allowing for a better insight to sales activities and opportunities.
What makes the training process unique is its ability to remove old sales practices from a dealership and guide salespeople to focus on customers who are in the position to buy, while eliminating the fear of making a close. Not only will this unique process jumpstart your sales engine, coaching is available for a period following the training to assist you in solidifying your knowledge of the 4M Sales Process. Find out if 4M Sales Training is right for your dealership here: 4M Sales Training for kitchen and bath dealers.
About CompanionCabinet Software: CompanionCabinet Software helps hundreds of dealers build more profitable dealerships. Their mission remains the same today as it was over a decade ago: to improve the lives of every cabinet dealer they come in contact with. Along with Aurora® software, CompanionCabinet created CereSolutions®, the 4M Sales Process® and maintains the largest resource center in the world for cabinet dealers.