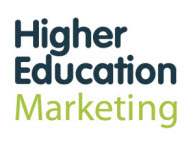 Montreal, Quebec (PRWEB) July 27, 2012
The Montreal-based marketing firm, Higher Education Marketing, will be attending the seventh annual eduWeb Conference. The conference will be held from July 30 - August 1 at the Boston Park Plaza Hotel & Towers and will include networking sessions, workshops and more than fifty talks by marketing specialists.
The talks given at the conference will focus on one of four overarching topics: marketing, social media and communication, mobile, and web design and development. Noelle Visani, Social Media Marketing Strategist at Higher Education Marketing, will be attending the conference and is looking forward to hearing what other specialists have to say.
"The social media track this year looks fantastic," says Visani. "From content strategy to student-centered social media through multimedia story-telling, the conference seems to have really captured what is on our clients' minds right now."
The conference serves to bring together academic- and web-marketing specialists in order to discuss and explore the ways colleges and universities are implementing web presence into their overall mandates. While program offerings and resource management is on the top of any school's priority list, establishing effective web strategies directly correlates to how those priorities, along with many others, fare.
As a marketing firm that works directly with colleges and universities, Higher Education Marketing has seen a steady growth in demand for their services. The firm specializes in analytics-driven marketing solutions, including Google Analytics, Education Lead Generation, Search Engine Optimization, Social Media Marketing, Mobile Marketing and Pay Per Click Marketing, among other education marketing tactics and tools.
"We're really excited to be a part of the conference," says Scott Duncan, Business Development Consultant at Higher Education Marketing, "and to share and discuss strategies with other specialists."
Higher Education Marketing will be attending the conference as an exhibitor, and will be joined by representatives of approximately three-hundred different companies and institutions, including Harvard, MIT, Simon Fraser, and University of Toronto.
For all those who will be attending the eduWeb Conference, Higher Education Marketing will be exhibiting at Table #32 for all three days of the conference.