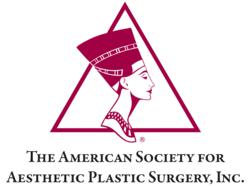 New York, NY (PRWEB) July 30, 2012
Aesthetic Surgery Journal (ASJ), the official organ of the American Society for Aesthetic Plastic Surgery (ASAPS), was accepted by Thomson Reuters for inclusion in their Science Citation Information Expanded (SCIE) and Journal Citation Report (JCR) editions, beginning with the 2009 issues of The Journal. ASJ's 2011 Impact Factor is 1.49, and the Journal ranked 90th out of 198 journals in the entire surgery category (not just aesthetic surgery).
"We feel that the JCR listing and our Impact Factor – which compares very favorably with other journals in aesthetic surgery - reflects our commitment to continuous improvement in publishing quality articles that provide a perspective on the research, science, and clinical practice of aesthetic surgery," says Editor in Chief Foad Nahai, MD, Adjunct Professor of Surgery at Emory University School of Medicine.
The Impact Factor represents the average number of times articles published by the Journal in the two years prior to the ranking have been cited by authors in other ranked journals (or in ASJ). The systematic ranking of academic journals by Thomson Reuters (formerly ISI) in its annual Journal Citation Reports (JCR) has gained significant attention and importance in recent years, especially because of the academic implications of a journal's Impact Factor.
Indexing with this service is a great honor for Aesthetic Surgery Journal – one that builds upon the Journal's previous achievement of PubMed/MEDLINE indexing in 2008. ASJ is the English-language journal of 16 major international cosmetic surgery organizations, and the official journal of the Canadian Society for Aesthetic Plastic Surgery and The Rhinoplasty Society.
"Already one of the most widely read journals in the field of cosmetic surgery, ASJ will now be even more broadly available to clinicians and researchers around the world," says Dr. Nahai. "Greater accessibility of the Journal's authoritative and time-sensitive information to physicians worldwide means better and safer care for patients."
####
About ASAPS
The American Society for Aesthetic Plastic Surgery (ASAPS), is recognized as the world's leading organization devoted entirely to aesthetic plastic surgery and cosmetic medicine of the face and body. ASAPS is comprised of over 2,600 Plastic Surgeons; active members are certified by the American Board of Plastic Surgery (USA) or by the Royal College of Physicians and Surgeons of Canada and have extensive training in the complete spectrum of surgical and non-surgical aesthetic procedures. International active members are certified by equivalent boards of their respective countries. All members worldwide adhere to a strict Code of Ethics and must meet stringent membership requirements.
About ASJ
The Aesthetic Surgery Journal is the peer-reviewed publication of the American Society for Aesthetic Plastic Surgery (ASAPS) and is the most widely read clinical journal in the field of cosmetic surgery, with subscribers in more than 60 countries
Website: surgery.org
Follow ASAPS on Twitter: twitter.com/ASAPS
Become a fan of ASAPS on Facebook: facebook.com/AestheticSociety
Become a member of Project Beauty: projectbeauty.com
Locate a plastic surgeon in your area: surgery.org/consumers/find-a-plastic-surgeon