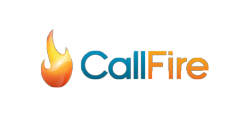 Santa Monica, CA (PRWEB) July 28, 2012
When Seattle congressional candidate Darcy Burner needs to get the word out about a key endorsement or campaign event, she doesn't rely on expensive telephone call centers staffed by dozens of volunteers who spend hour after hour manually dialing number after number.
Instead, Burner and her team turn to CallFire (http://www.callfire.com), a cost-effective, cloud-based enterprise telephony platform that powers voice and text message communications and turns a PC and a mobile phone into a political call center, enabling staff or volunteers to work from wherever they are at the moment. With CallFire, campaigns can create and distribute text or voice messages, simultaneously dial thousands of calls per minute and obtain near-instantaneous feedback from potential voters.
CallFire is one example of new technologies that are revolutionizing the way political campaigns across the nation connect with target voters this election season. For both candidate and issue campaigns, CallFire is a "game-changer," said Burner, who on August 7 faces three other Democrats for the right to represent her party and Washington's 1st congressional district in the November general election.
"Having CallFire on our team is akin to having an army at the ready," Burner said. "A political campaign is a marathon race, and CallFire is transforming the way that race is run by enabling any candidate and any campaign to instantly communicate with, educate and mobilize tens of thousands of voters, volunteers and constituents within a matter of minutes."
"CallFire is easy to use, scalable and affordable to deploy," said Dinesh Ravishanker, CEO of CallFire. "At a time when it takes more and more money to wage a successful political campaign, we are proud to provide a platform that enables any individual or group to participate in our democracy and express their viewpoint to the people they wish to reach. At the same time, CallFire technology puts more information in the hands of voters so they can make more informed choices."
The Burner campaign first initiated CallFire-driven voice broadcast outreach in May 2012 to promote a series of events featuring the candidate and Ret. Major General Paul Eaton on ending the war in Afghanistan.
"We experienced a better-than-expected turnout at these events and saw a significant increase in supporters of Darcy Burner among those who previously were undecided – far more than could be explained by their attendance at an event," said Mario Piscatella, a Darcy Burner for Congress staff member.
Using the CallFire platform, campaigns can deploy hosted Interactive Voice Response (IVR) to identify voters and collect polling and other information and create and distribute SMS text messages and calls to action. Adding the predictve dialer feature eliminates manual dialing and increases call volume by skipping bad numbers, busy signals and voice mail.
Navigable IVRs and automatic calling features allow campaigns to tailor messages to the issues and enable voters to choose from a selection of issues that are important to them. In addition, the CallFire campaign dashboard helps keep track of progress, showing insightful statistics, including number of call transfers placed, average call duration and geographic distribution of calls.
To date, some 1,700 local and state candidate and issue-oriented political campaigns have used the CallFire platform since the company's founding nearly a decade ago.
About CallFire: CallFire simplifies telephony, making sophisticated, expensive carrier class telecom capabilities available through an affordable, easy-to-use GUI and API platform. Any business, from start-up to enterprise, can reach its customers on any device, over voice or text, using CallFire's massively scalable, cloud telecom platform. CallFire products include Voice APIs, Business Text Messaging, Voice Broadcast, Local and Toll Free Phone Numbers, Call Tracking, IVR phone trees,Power Dialing for agents and more. Call analytics enable CallFire's 50,000 users to reach customers more often using SMS marketing, virtual numbers, auto dialers and mobile messaging. To learn more, visit http://www.CallFire.com.