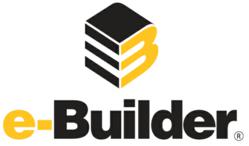 e-Builder will allow us to add information remotely to a central location, as opposed to having so many people trying to convey information to one person via multiple spreadsheets
Ft. Lauderdale, FL (PRWEB) July 27, 2012
e-Builder, the pioneer in fully integrated, cloud-based construction program management software announced today that the Pasadena Independent School District, Pasadena TX, has selected e-Builder Enterprise to help manage a $270.1 million dollar bond program over the next four years. This bond will cover new construction, renovation, and equipment upgrades for the school district. The PISD Project Management team will leverage e-Builder to support cost controls, document management, communication and collaboration among the architects, engineers, and contractors that will work on the projects. e-Builder will also be integrated with the School District's Lawson financials software. The integration will provide a seamless process that will eliminate the risk of errors and duplicate data entry.
In the past, the school district relied on outside program management staff to handle project information management. In addition, a combination of hard copy documents, email and Excel provided the main project information management system. However, the larger scope of this bond program required that the school district procure an owner-centric tool to enable owner-centric cost controls, monitoring, and reporting capabilities. As part of this initiative, e-Builder will provide full visibility into the tracking of actual expenditures vs. committed dollars.
e-Builder will integrate with Lawson Financials. Steve Rice, Director of Facilities, said "In the last bond, the use of an external system was a weak point. The outside project management team we hired used contractor based software, and because there wasn't a direct connection with our financials software we dealt with several reconciliation challenges". Rice added "By making the process more seamless we expect to improve data accuracy, as well as productivity for our team. One of the reasons we selected e-Builder was because they had extensive experience with Lawson integration".
In addition to cost management, e-Builder will support consistent communications and the processing of punchlists and other closeout processes using the integrated mobile applications for the iPhone and iPad. "One of the things that excited us was having a solution for the punchlist phase – this can be a difficult process when so many people are editing and adding to the punchlist" said Rice. "e-Builder will allow us to add information remotely to a central location, as opposed to having so many people trying to convey information to one person via multiple spreadsheets".
About the Pasadena Independent School District
The Pasadena ISD was awarded "Recognized" status in July of 2011 in State Accountability Ratings released by the Texas Education Agency. Pasadena ISD covers 85.5 square miles in portions of Pasadena, South Houston and Houston and offers area residents 35 elementary schools, 8 middle schools, 10 intermediate schools, five high schools and four alternative campuses. The Pasadena Independent School District has been educating children since March 26, 1898. For more information, please visit http://www.pasadenaisd.org.
About e-Builder
e-Builder is the leading provider of fully integrated, cloud-based construction program management software for top facility owners and companies that act on their behalf. The company's flagship product, e-Builder Enterprise, improves capital project execution resulting in increased productivity and quality, reduced cost, and faster project delivery. Since 1995, e-Builder's technology leadership and construction industry focus has provided thousands of global companies, government agencies, and healthcare and educational institutions managing billions of dollars in capital programs with solutions to improve the plan, build and operate lifecycle. The company is privately held and headquartered in Fort Lauderdale, Florida. For more information, visit http://www.e-Builder.net.