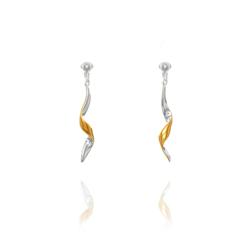 British design has remained a jewel in the crown
(PRWEB) July 28, 2012
With England fever truly in the air, online jeweller, Make Me Beautiful, report a larger than average demand for British made jewellery.
"Although we source globally, we've long had an emphasis on British jewellery designers and brands", spoke Make Me Beautiful's founder, Misae Richwoods. "London's centre stage as a fashion capital has meant that as well as traditional heritage brands, the UK supports a large number of cutting edge, trend led designers, many of who are priced attractively for all purses, unlike their French, Italian or Scandinavian contemporaries".
English brands stocked by Make Me Beautiful include Fiorelli London, Adele Marie London, Zandra Rhodes, Rodney Holman and Elements Silver. In fact the distributor of both Fiorelli and Elements was acquired recently further illustrating the desirability of the British jewellery industry on both trade and consumer sides.
"Allowing for the fact that consumer spending in both European and North American markets remains constrained by the ongoing economic situation, British design has remained a jewel in the crown and it's notable that buyers are choosing quality British jewellery over cheap but lifespan-limited Asian costume jewellery", concluded Richwoods. "I expect the trend for quality items to continue for some time as purchasers buy less frequently and therefore search for real value".
About Make Me Beautiful
Make Me Beautiful was the first site that made clip on earrings sexy and stylish again. Whilst other sites focus on peddling Pat Butcher's left overs, Make Me Beautiful curates a fashion forward collection of the best of Britain's talent with over 1,000 lines from leading designers all in clip on, screw on, spring loaded or other non-pierced designs. Make Me Beautiful serves customers in over 30 nations and three languages via it's online web store at http://www.make-me-beautiful.co.uk together with partner sites from it's headquarters in Wimbledon, London and customer service centre in Florida, USA. Make Me Beautiful is a trading name of Rising Dragon Enterprises Ltd.
Media Contact:
Misae Richwoods
0208 123 9800
press(at)make-me-beautiful.co(dot)uk
http://www.make-me-beautiful.co.uk