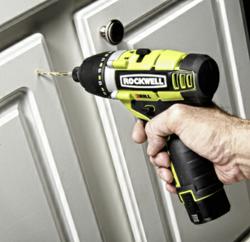 Put safety first. Before you begin your first project, make sure you have eye, ear and breathing protection available, and then follow the manufacturer's directions for all the tools and products you use.
Parkersburg, W.VA. (PRWEB) July 31, 2012
Plan now to host holiday celebrations for family and friends in a home updated with a new look and improved comfort level. Check out the suggestions below, make your project list, and then pick up tools and accessories at Woodcraft.
"Put safety first," cautions Scott Phillips, host of "The American Woodshop." "Before you begin your first project, make sure you have eye, ear and breathing protection available and then follow the manufacturer's directions for all the tools and products you use. Have a first-aid kit and a phone handy, and enlist help for the heavy-duty work."
Entrance, Windows & Floors – Transform an entrance with a new door or add color and new hardware to an existing one. Install new windows that are attractive, reduce heating and cooling costs, and are easy to maintain. And consider installing a hardwood floor in at least one room – possibly the entryway and/or the living/family room.
Kitchen & Dining Areas – Apply stain or color to kitchen cabinets and replace hinges and pulls or knobs to brighten a "home café." If cabinets have seen better days, install new ones – either store-bought or custom-built. For a wood table and chairs, consider using a stain or topcoat to enhance the wood's appearance or to match the color of cabinets.
Shelving & Lighting – Add shelving in unused space to help control clutter (bedroom/bathroom closets) and provide display space for favorite photos and collectibles (living room/ family room/kitchen). Enhance cabinets and furniture with new decorative LED lighting.
Living/Family Room – Arranging furniture into "areas" will allow for varied activities simultaneously, such as conversation and watching events on television or playing games. Use plants, a bookcase or a divider to separate areas. Paint walls, hang pictures or stain wood furniture to add color.
Handy Helpers from Woodcraft

Rockwell's 3RILL 12V Lithium-Ion Cordless Drill is perfect for the drilling and driving tasks required to install doors, windows, floors, cabinets, and shelving, as well as building projects. The tool converts easily from drill to impact driver to screwdriver.
The Milescraft Complete Door Mortise Kit makes it easy to replace interior and exterior doors without damaging the jamb or door frame.
Freeman's 3 in 1 Flooring Nailer is the go-to tool for installing hardwood flooring. Interchangeable baseplates allow installation of 1/2" to 3/4" nail-down flooring.
General Finishes HP Polyurethane is the preferred choice for finishing floors. It is quick curing, UV resistant and urethane tough.
The Little Hand provides a support, brace or clamp whenever an extra hand is needed. Use it to mount wall cabinets above a counter or bench. It extends 16.5" to 22.8" and has 6" x 6" universal feet top and bottom for maximum support of cabinets.
General Finishes Gel Stain, available in several colors from prairie wheat to Georgian cherry, combines gel and stain in one product that is easy to apply and can be used over new wood or existing finishes as a glaze or to change or update the look of kitchen cabinets.
The Kreg Jig K4 Master System makes building a breeze. Quickly make strong pocket-hole joints for projects using this jig, a saw and a drill.
General Finishes Milk Paint is popular for furniture and crafts and comes in a variety of colors such as federal blue, buttermilk yellow and sage green.
The Lauréy Windsor line offers attractive knobs and pulls for cabinets and drawers.
The Woodpeckers Combo Shelf Pin Template makes drilling holes for shelf pins easy. It combines both inch or metric spaced holes and works with self-centering drill bits, router guide bushings and plain drill bits (with optional drill guide).
Hafele's 12V LED Flexible Strip Light and 12V LED Puck Down Light Kits include the essentials to light almost any cabinet or piece of furniture.
Woodcraft Supply, LLC, is the industry leader in providing a wide variety of top quality products, educational opportunities and one-on-one guidance to woodworkers of all skill levels. For more information about Woodcraft, please contact the store nearest you, visit http://www.woodcraft.com or call (800) 535-4482. To learn about Woodcraft franchise opportunities, call (800) 344-3348, visit http://www.woodcraftfranchise.com or email woodcraftfranchise(at)woodcraft(dot)com.