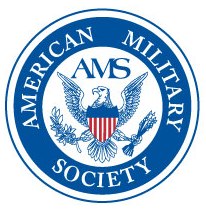 "USAA is a leader when it comes to serving military men and women, veterans and their families. For those who answered our country's call, USAA stands ready to serve you."
San Antonio, Texas (PRWEB) July 26, 2012
USAA and the American Military Society – two national military-focused organizations – have joined forces to strengthen support to those who are serving or who have honorably served. This alliance will provide approximately 45,000 AMS-eligible members access to USAA's life insurance and investment services.
The agreement positions USAA as the preferred provider of financial services, including life insurance, investments, brokerage services and financial guidance, to AMS members eligible for USAA membership.
Both organizations were founded with the purpose of supporting military service members and their families. AMS is an association of loyal Americans, military and civilian, joined to support all aspects of national security, with an emphasis on the men and women who serve and who have served. USAA provides financial products to active-duty military personnel, veterans who have honorably served and their eligible family members.
"I've been a USAA member for about three years, and I have been very pleased with their service," said Daniel J. O'Connell, AMS president. "USAA is a leader when it comes to serving military men and women, veterans and their families. For those who answered our country's call, USAA stands ready to serve you."
"This new agreement is a natural fit," said Nathan McKinley, USAA vice president of military affinity. "The American Military Society is very mission-focused and dedicated to supporting national security. USAA certainly appreciates the many contributions AMS members make for our country."
In 2009, USAA opened its membership to veterans who have honorably served and their eligible family members. To learn more about USAA and AMS, call 1-800-531-2671 (AMS1)