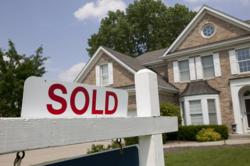 Portland, Oregon (PRWEB) July 31, 2012
Bank owned and Short sell properties are selling faster than ever. Home buyers want to know how to get their hands on one of these properties, "before these once in a lifetime" deals are gone forever. "As the home market speeds up the competition is becoming fierce, if a buyer doesn't place a bid the first day a property comes on the market it is very unlikely they can even compete for the home." says John Velez of the Keller Williams,Sold in Oregon Realty Team wants to help buyers know what to do to land one of these properties.
Stumbling around the internet hoping for a "deal" in this situation is not an option. Speed is key as home inventory has never been lower and investors and buyers are watching like hawks for deals to pop up. What you need is a trained certified distressed property expert to watch daily for new Short Sales and Bank owned HUD homes to come to market. A true expert can; find you a property, beat the competition to the auction block, properly submit a bid and complete the transaction in a smooth fashion.
Another thing Short Sale buyers must understand is that many homes have multiple Loans known as Liens against them. This complicates the negotiation process several times over. Navigating this technical process can take months and without an expert doing things right, the sale could fall through on a technicality. You don't want to play the "lone ranger" in this situation.
The deals are out there for the taking and the nice thing about a short sale is you are helping to save a neighbor from having to go through foreclosure. You can contact John Velez a Certified Distressed Property Expert at (503) 625-0284 for a consultation.