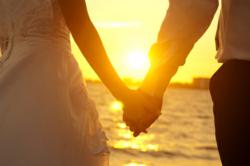 "Don't settle. Why not expect more and learn to develop a connection between you and your partner that is as alive, thriving , and as fully developed as you are?"
(PRWEB) July 30, 2012
Not addressing this stagnation can lead to real problems in a long-term relationship reports ZestNow.com. Couples often become a little lazy, allowing other activities to take precedence over the relationship. Specialness disappears in the humdrum of daily routine.
Two relationship professionals, Daniela Roher PhD and Susan Schwartz PhD, report on the effective techniques they have observed in their practices. They advise that using these seven guidelines can help a woman broach the subject with her partner and reestablish the connection.
About the worst thing one can do when you've been in a dry spell with a partner is to blame yourself or him. It's not a matter of who is guilty or to blame. Concentrate on positive moves instead such verbalizing your mate's positive qualities.
ZestNow.com is the website that helps women live their best lives after 50. Relationships, Style, Health & Happiness, Money & Retirement and Entertainment are covered with insightful articles relevant to mature women's lives. The Relationship section covers three categories: Family & Friends, Couples and Dating. Long term relationships are an important subject with articles including Marital Harmony Despite Financial Problems