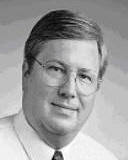 Uniontown, Ohio (PRWEB) July 31, 2012
Olah discussed the current environment in which plan fiduciaries operate — exploring the requirements imposed on them by the different regulators and the courts (and areas where those requirements may conflict), and offer suggestions on a best practices approach to staying in clear waters, and avoid being pulled under by the various regulators and plaintiffs' attorneys.
ABOUT MICHAEL J. OLAH
Olah brings over 27 years of industry experience spanning all aspects of retirement plan design, documentation, administrative process and procedures, compliance testing, controversy resolution and fiduciary concerns. Olah has worked as a practicing lawyer and as a member of the senior management of several retirement plan service providers and institutional trustees prior to joining Tegrit Group. This diverse experience provides a depth and breadth of expertise that will allow him and his team to assist clients at all levels – from strategic planning and benefit designs that accomplish specific corporate goals through vendor management, fee benchmarking and negotiation and fiduciary best practice analysis and implementation, to operational process improvement, error correction, root cause analysis, and loss mitigation.
ABOUT ASPPA
The American Society of Pension Professionals & Actuaries (ASPPA) is a national organization of more than 8,500 retirement plan and benefits professionals that serves as the educator, voice, and advocate for the employer-based retirement system. ASPPA members are administrators, actuaries, advisors, attorneys, accountants, and other financial services professionals who provide consulting and administrative services for qualified retirement plans. http://www.asppa.org
ABOUT TEGRIT GROUP
Tegrit Group is a national leader in retirement plan consulting, plan administration and technology services for public and private plan sponsors. With over 150 associates, our team includes experts in the pension industry with decades of private and public sector experience focused on delivering tools and consulting that support the culture, needs and goals of a broad based spectrum of retirement plan services. Tegrit Group provides services to more than 2,000 employers.
Locations include: Cleveland, Columbus and Akron, Ohio, as well as Livonia, Michigan, and Spartanburg, South Carolina.
For more information: http://www.tegritgroup.com or call 1.877.7.Tegrit (1.877.783.4748)