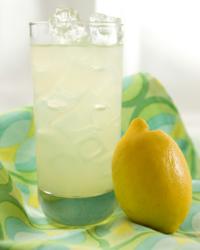 We all know how hot it gets in New York City in August and we love refreshing the city with our house-made lemonade
New York, NY (PRWEB) July 27, 2012
Three Tarts, the New York dessert artisans named a "top ten dessert destination" by TimeOut New York Magazine, welcomes back August's National Lemonade Month by offering five house-made lemonade flavors.
The five special flavors - offered one a week over the next five weeks - include: lavender, ginger mint, juniper fizz, yuzu, and cucumber.
Yuzu, a Japanese citrus fruit, is already a top-selling flavor of Three Tarts' famous house-made marshmallows.
"We all know how hot it gets in New York City in August and we love refreshing the city with our house-made lemonade," says Three Tarts owner Marla D'Urso.
One of the reasons Three Tarts lemonade stands out, according to D'Urso, is owed to being sweetened with wildflower honey.
"We're known for our bite-sized and beautiful treats, but our iced drinks are always a hit as well, like our iced green tea and pear cider," D'Urso continued.
"But August is all about lemonade."
Three Tarts Bakery & Boutique is located in the Chelsea section of New York City at 164 Ninth Avenue and can be reached at (212) 462-4392. They are also online at Facebook.com/ThreeTarts, and @ThreeTartsNYC on Twitter.