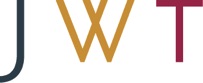 BEIRUIT, LEBANON (PRWEB) July 30, 2012
Following WPP's recent appointment of Roy Haddad to the role of Director, WPP Middle East and North Africa (MENA), JWT today announced that Vatche Keverian has been named CEO, JWT Middle East and North Africa (MENA). In this role, Keverian will lead the company's vision and goals, leveraging best practices and talent in the interest of JWT's clients and brands.
Commenting on the appointment Haddad stated, "Vatche Keverian is a 20-year veteran of JWT, taking the JWT Dubai helm in 1997, leading its growth into the largest office in MENA and the regional hub for multinational clients like HSBC, Kraft, Nestlé and Nokia. He launched JWT Bahrain in 2003. Recently, he has been instrumental in successfully establishing the two newest JWT teams in Qatar and Iraq. Keverian has JWT running through his DNA. Bob and I look forward to watching him continue to build JWT's presence in MENA."
In addition, Chris von Selle, JWT Africa COO, will continue to drive JWT's aggressive development agenda throughout the continent, securing investment opportunities and managing organic growth for the agency. "This will further strengthen JWT's capabilities in this dynamic and exciting continent of Africa," added Haddad.
Under the new structure, both Keverian and von Selle will continue to report to Haddad, who retains the title Chairman, JWT MEA.
More about JWT
JWT is the world's best-known marketing communications brand. Headquartered in New York, JWT is a true global network with more than 200 offices in over 90 countries employing nearly 10,000 marketing professionals. JWT consistently ranks among the top agency networks in the world and continues a dominant presence in the industry by staying on the leading edge—from producing the first-ever TV commercial in 1939 to today, developing award-winning branded content for brands such as Johnson & Johnson, Diageo's Smirnoff, Macy's, Ford and HSBC.
JWT embraces a "worldmade" philosophy, making things inspired by the world through blending technological innovation with international imagination. JWT has forged deep relationships with clients including Bayer, Bloomberg, Brand USA, Cadbury, Diageo, DTC, Ford, HSBC, Johnson & Johnson, Kellogg's, Kraft, Nestlé, Nokia, Rolex, Royal Caribbean, Schick, Shell, Unilever, Vodafone and many others. JWT's parent company is WPP (NASDAQ: WPPGY). For more information, please visit http://www.jwt.com and follow us @JWT_Worldwide
JWT Middle East and Africa is one of the leading communication agencies in the MEA region with 27 offices in 24 markets. JWT MEA is structured to deliver communication-based business solutions across all channels needed to deliver the marketing plan driven by a matrix that combines the strength of its competencies and the know-how of its practices.