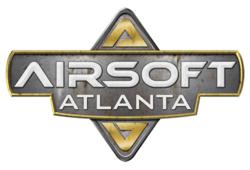 We were surprised to see the quality of these guns for the money.
Atlanta, GA (PRWEB) July 26, 2012
New manufacturers are catering to airsoft players that demand cheaper airsoft guns to accommodate any budget. A lot of airsoft guns are produced in China, with falling prices, they translate into new inexpensive guns arriving in the USA. Airsoft Atlanta, a Georgia retail store, has just received a bunch of these newer, high quality, yet cheap airsoft guns.
Prices on quality airsoft guns have been declining over the past few years in the airsoft industry. A bunch of new manufacturers are now on the scene, offering cheaper alternatives on AEGs (Automatic Electric Guns). Customers are happy to see these newer guns, but is there a downside to them costing so much less?
In the late 2000s, the standard price for a quality AEG airsoft gun averaged around $250 in retail dollars. Prices have fallen steadily over the years, to a price point around $150, for a comparable quality gun. Airsoft Atlanta has been specializing in top quality airsoft guns since 2000, including these newer electric rifles. They have recently acquired a few new models, as of July, 2012, such as sub-$100 guns from Lancer Tactical. "We were surprised to see the quality of these guns were great for the money," owner Eric Barnes stated. "While the external plastic furniture and build wasn't the best, the internal parts and gearbox components were definitely an excellent value."
Other producers of airsoft guns have followed suit and created cheaper models, such as Umarex, with their G36c carbine. This electric carbine uses all the same parts as a typical G36c AEG, but costs less than its expensive counterparts. Even top quality maker KWA, based in Taiwan, has played along and introduced a cost effective new M4 based rifle. The sub-$200 KWA MOD 2 AEG is a great airsoft gun for its cost, using gearboxes found on $300+ gun models. All of these newer products have been released recently, and are found in stock at Airsoft Atlanta.
Airsoft Atlanta is a highly experienced company that offers airsoft guns and ammunition to government agencies and consumer players of the sport. Their website offers a selection of guns and expertise that is perfect for any budget. Attention and care are given to all orders and recommendations based on past experiences for airsoft usage. Airsoft Atlanta is the leader in online airsoft sales, with a large showroom in Georgia, and a website specializing in airsoft guns and tactical gear.