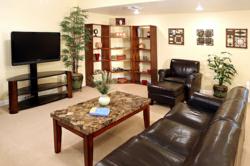 We are really happy to be a go-to source for families searching for an online solution for drug rehab in Florida.
North Palm Beach, FL (PRWEB) July 27, 2012
One of the first things a person who is seeking drug rehab in Florida begins to do is look online to find the best treatment center for their needs. In some cases, it can be difficult to find all of the information one is looking for with a simple search. A New Day Rehab is excited to launch its new website in order to provide relevant information about their facility, programs, location, and other resources to help those in need.
A New Day Rehab's new website was designed to be user friendly, easy to navigate and convenient to get in contact with an addiction specialist for additional information. With a simple contact form, downloadable brochure, easy access to social networking websites, and even helpful photos on their new website, A New Day Rehab wants to make the online search process for drug rehab in Florida as uncomplicated as possible.
Additionally, A New Day Rehab's new website also provides a regularly updated blog with helpful stories and testimonials from previous clients of the facility that can provide ease of mind to those who are apprehensive about going to drug rehab in Florida. Resources on the new website also include information about Al-Anon, NAR-Anon, and a guide to understanding different types of drugs including Alcohol, Cocaine, Crack, Heroin, Ecstacy, LSD and many more.
Mark Keegan of A New Day says of the newly launched rehab website, "We are really happy to be a go-to source for families searching for an online solution for drug rehab in Florida. We are doing our best to provide great resources and as much information as possible to ensure people feel safe, comfortable and reassured that they are making the right choice to seek addiction treatment at our facility. For all intents and purposes, we want to be the only resources that families feel the need to go to in their time of need for addiction treatment services."
A New Day Rehab provides addiction treatment for drugs and alcohols in North Palm Beach, Florida in a lovely, tropical location set close to sandy beaches and a strong recovery community. A New Day Rehab offers multiple treatment programs including those specific to men or women, a specialty in dual diagnosis treatment, traditional 12-Step rehab, and family counseling as well as therapy for grief & loss, depression, career counseling, life skills, relapse prevention, and many others. If you would like more information about the drug rehab in Florida offered at A New Day, contact 888-317-6237 or go to: http://www.ANewDayRehab.com