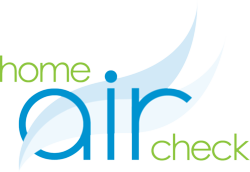 People are often surprised to learn that gasoline is a major contributor to air pollution in their home.
Mt. Pleasant, Michigan (PRWEB) July 30, 2012
Home Air Check™, the leading indoor air quality testing solution for measuring hundreds of chemical pollutants in home air, announced today that it has produced a video on the proper storage and handling of gasoline and petroleum products in and around the home. The video, which can be viewed on http://www.homeaircheck.com or on YouTube, gives an explanation on the dangers of gasoline vapor released into the home air from gas cans or lawn equipment stored in attached garages. In addition, other sources of these fuel vapors can emanate from recreational equipment, power generators, or even small fuel spills, and work their way into the living areas of the home, affecting indoor air health.
A Home Air Check indoor air quality test can detect harmful chemicals in the air (Volatile Organic Compounds or VOCs), including those from gasoline like toxic benzene and toluene, and alert the home occupants to contain those sources or store them in a completely separate area from the house. Breathing in vapors from gasoline can cause dizziness, headaches, and fatigue, and in some cases exposure to benzene has caused cancer.
"Our customers are often surprised when the results of their Home Air Check test reveal that gasoline is a major contributor to air pollution in their home," said Lisa Robillard, Director of Marketing and Communications for Prism Analytical Technologies, the developer of Home Air Check. "Many people just do not realize that a simple gasoline can, lawn mower, or weed trimmer stored in their garage could have such a major impact on the quality of the air they're breathing. In most cases, once these customers removed those sources from the home, their headaches and respiratory issues disappeared. The Home Air Check test told them what was in their home air, and provided them with information on how to control the problem."
To view the video on the Home Air Check website, visit their video gallery at http://www.homeaircheck.com/about-testing/video-gallery, or on YouTube, visit the Prism Analytical Technologies channel at http://www.youtube.com/watch?v=HF_FPUQAkwk&feature=plcp.
About Home Air Check and Prism Analytical Technologies, Inc.
Home Air Check™, developed by Prism Analytical Technologies, is the first and only comprehensive home air test for determining total VOCs (Volatile Organic Compounds) and total level of actively growing mold. By monitoring the ambient (surrounding) air in the home, the inexpensive Home Air Check test allows home occupants to determine the levels of unhealthy organic compounds in the air and to detect the presence of "hidden mold" that could be growing behind walls or in carpeting. The Home Air Check test results indicate whether airborne chemical and mold levels in the home air are within a safe range and show the potential sources of the air contaminants.
Prism is a recognized leader in the development and deployment of ambient air testing methodologies for Fortune 100 companies and environmental consultants. Prism's science-based technologies and wide range of air testing support help clients solve indoor air quality, process control, industrial, and environmental challenges. Prism's industry-leading management and scientific teams are committed to supporting industrial and home-based customers with the best in affordable air testing technology, customer service, and support.