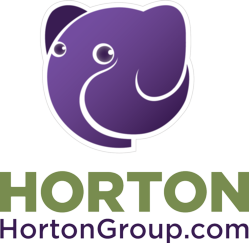 Nashville, Tenn. (PRWEB) July 28, 2012
The Horton Group blog has been an invaluable tool for businesses researching the best practices for developing a social media marketing strategy. A recent article posted to the Nashville online marketing agency blog covers how businesses can use social media to motivate visitors to make purchases. The article plays off the fact that social media allows for content that is more personal and revealing - it opens up to more creativity through a conversational tone. Horton Group advises businesses take advantage of the various ways a product or service can be framed through a social media tools by looking at two specific elements of a post.
According to the Horton Group article, social media content needs to sell product or brand by telling a story. A post that creates excitement and motivates the reader to take action will always have more value than a post that is for the most part solely informative. Read the full article to learn how to sell a product using social media. For more valuable tips on how social media can generate more website traffic leading to higher revenues visit the Horton Group blog.
One of the biggest buzzwords for businesses using social media is conversion. Having a massive following is great, having that massive following become a dedicated customer base is even better. Horton Group states that the best way to gauge your social media's effectiveness is by comparing social media metrics to conversions, coming up with what is called a social media conversion rate. There are a variety of social media monitoring tools that can help businesses track this kind of data. This includes looking at metrics like number of followers, likes or interactions and analyzing what percentage of those people are actually visiting the location which is being promoted.
The end goal of any business social media post is driving up the conversion rate. Success is defined by building more "converts" who are going to make some kind of purchase or transaction based off social content. Horton Group can offer professional advice on how to make higher conversion rates become a reality.
About Horton Group
For more than 16 years Horton Group has been working with companies and organizations across the country to cultivate powerful social media communities. They have helped manage social media resources for a variety of industries, from franchises with multiple locations to start-up nonprofits. Horton Group's social media services include: complete social media management, social media consultation, custom built social networking websites & applications. The full service marketing agency also offers website development and design, print design, search engine optimization and more.
For additional information on Horton Group's social media and advertising services contact them at, 615-292-8642.