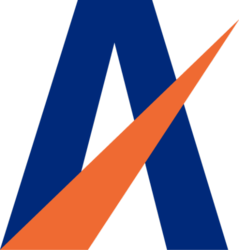 Las Vegas, NV (PRWEB) July 27, 2012
The month's most highlighted articles will appear in the newsletter with brief introductions to the blog posts, all of which can be read in full at the blog website. Blog topics include legal marketing advice, analyses of current legal events around the world, success stories of solo and small firms, relevant technology, tips on leading a healthy lifestyle for lawyers and the occasional stint of lawyer comedy. The blog will become more diverse in content as it delves into the various areas of law, business development, legal marketing and all-around life as an attorney. In addition, readers may email in suggestions for topics they would like to see covered.
Lawyers today hardly have any spare time to catch up on the constant flow of legal news, and being bombarded with streams of content can be frustrating and time consuming. The purpose of Attorney Boost's newsletter is to provide relevant and interesting content each month, providing a quick overview of the hottest ideas, funniest stories, and most effective marketing tips for lawyers.
Legal professionals are welcome to contribute to the newsletter by writing guest posts about relevant topics.
In sponsoring the newsletter, Attorney Boost hopes to create a convenient one-stop-shop for relevant news, marketing advice, and the occasional laugh. Events surrounding national and international law, the Supreme Court, top law schools, lawsuits of interest, personal and business law and many others can be found in the monthly newsletter.
Attorney Boost will also highlight legal service providers each month in the newsletter, giving readers a convenient reference for quality services that can enhance the practice of law. To learn more about other service providers, readers can simply click through to the service provider's website for more information.
The newsletter will also be a useful networking tool where readers can quickly and easily connect with peers through social media sites linked within the newsletter.
To subscribe to the company's monthly newsletter for free, to send suggestions for newsletter topics, or inquire about becoming a guest author, please email newsletter(at)attorneyboost(dot)com.