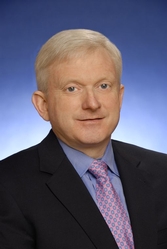 "It is an honor to be elected to the board of directors of Smart Kids with Learning Disabilities, an outstanding organization that has helped to transform the lives of so many people with learning disabilities."
Westport, CT (PRWEB) July 30, 2012
Smart Kids with Learning Disabilities, Inc.(SKLD), the Westport, Connecticut-based nonprofit organization, is pleased to announce the election of two new members to its board of directors, as well as the appointment of two members to its professional advisory board. Gary Phelan, Esq., a Principal with the Westport, CT office of Cohen and Wolf P.C. and Greg Wood, JD, MBA, President of GRMC Solutions of Westport have been elected to its board of directors. The organization has also appointed Ellen Littman, Ph.D. of Mt. Kisco, NY and Andrea Greer Silvia, MA, JD of Greenwich, CT to its Professional Advisory Board.
Gary Phelan, Esq. is a Principal with Cohen and Wolf P.C. in the firm's Westport, CT office primarily handling employment-related cases, including age and disability discrimination, and has represented college and graduate students in disability-related matters. Mr. Phelan has been recognized in the 1995-2012 editions of Best Lawyers in America in Labor and Employment Law; and as a Connecticut Super Lawyer (2006-2012).
Mr. Phelan has lectured and written extensively on the subject of workplace discrimination, co-authoring Disability Discrimination in the Workplace, one of the leading treatises on disability law. Mr. Phelan received his B.A. from Siena College in 1982 and his J.D. from Albany Law School in 1987. He has three daughters, and lives in Westport, CT. Mr. Phelan notes, "It is an honor to be elected to the board of directors of Smart Kids with Learning Disabilities, an outstanding organization that has helped to transform the lives of so many people with learning disabilities."
Greg Wood, JD, MBA is President of GRMC Solutions, LLC of Westport, CT, a firm serving the financial industry in areas that include Governance, Risk, Management, and Compliance. Mr. Wood's broad experience in the financial industry includes expertise in financial and investment products, trading agreements, compliance, and legal issues. He was previously the Legal Manager at Bridgewater Associates, the investment management firm based in Westport, CT. In addition, he has served as a senior attorney at Credit Suisse, and at Linklaters, the global law firm headquartered in London.
Mr. Wood received a B.A. in Philosophy with distinction from the University of Virginia in 1997, his J.D. and L.L.M. from Cornell Law School in 2002, where he was Managing Editor of the Cornell International Law Journal, and an M.B.A. from The Johnson School at Cornell University in 2011. He lives with his wife and three children in Westport, CT. Mr. Wood reports, "The work Smart Kids with Learning Disabilities is doing is extremely important. I have lived with a learning disability for most of my life. I understand the stigma these children face, and worry about what one of my own children with similar challenges will have to overcome. As someone who represents what is possible, I believe I am obligated to change the way our community looks at learning disabilities and to support other parents, who struggle to help their children."
Concerning the two new members of the SKLD professional advisory board: Ellen Littman, Ph.D. is a clinical psychologist with a private practice based in Mt. Kisco, NY. Educated at Brown and Yale Universities, Long Island University and the Albert Einstein College of Medicine, she has specialized in the assessment, coaching, and treatment of a high-intelligence ADHD population for the past 25 years. She provides training to mental-health professionals and in-service school programs, lectures both nationally and internationally, and is widely published. She is co-author of the book, "Understanding Girls with ADHD."
Andrea Greer Silvia, M.A., J.D. is founder and director of the Andrea Greer Silvia Dyslexia Center in Greenwich, CT. The Center trains teachers from K - 12th grade in Orton-Gillingham reading methodology in CT and NY, and tutors students of all ages. Ms. Silvia is a Fellow of the Academy of Orton-Gillingham Practitioners and Educators, and writes frequently for its newsletter. She received a B.A. from the University of Michigan, an M.A. in curriculum and teaching from Columbia University Teachers College, and a J.D. from Seton Hall University School of Law. Ms. Silvia lectures and leads workshops across the country on subjects that include the essentials of Orton-Gillingham practice, and dyslexia and the law.
About Smart Kids with Learning Disabilities, Inc.:
Smart Kids with Learning Disabilities, Inc. is a Westport, CT-based nonprofit organization dedicated to empowering the parents of children with learning disabilities (LD) and attention deficit disorders (ADHD) via its educational programs, website, blog and free e-newsletter at http://www.SmartKidswithLD.org. Connecticut Governor Dannel Malloy is an Honorary Board member, and Henry Winkler, Golden Globe award-winning actor, director and author, serves as the organization's Honorary Chairman.