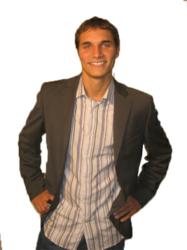 If you want to build an online business or if you're struggling to get and convert affordable traffic, do yourself a favor and check out this course and software.
Scottsdale, AZ (PRWEB) July 26, 2012
In what many are considering to be one of the biggest online launches this year, Jonathan Budd and Mark Hoverson have officially opened Futuristic Marketing to new customers who want to learn what's working right now to generate and convert prospective customers online.
The course, which comes with several automated software packages, teaches aspiring and experienced online entrepreneurs how to generate affordable traffic using sites like Facebook, and how to turn that traffic into a community of customers.
"One of the biggest challenges online entrepreneurs face with Facebook is understanding how to properly generate and convert leads without ever leaving the site. Futuristic Marketing will teach students how it's done." said Ayers of StrategicProfitsFormula.com.
Futuristic Marketing focuses on two key areas - traffic and influence.
Traffic can be viewed as the visitors to a landing page, video or offer. Without traffic, an entrepreneur cannot generate sales and without sales, a business eventually dies.
Jonathan Budd and Mark Hoverson designed Futuristic Marketing to share what they are doing right now to generate affordable traffic to their offers using Facebook and other online methods.
Once traffic arrives at a web site, landing page or sales page, the next challenge entrepreneurs face is converting that traffic into sales.
In the second module of Futuristic Marketing, Budd and Hoverson will teach members how achieve enough influence to convert their prospects into customers. This is an area many entrepreneurs overlook, not realizing that increasing their conversion rates from 1% to 2% can double their profits.
Those interested can view the official site here.
For those interested, StrategicProfitsFormula.com has prepared a full Futuristic Marketing review.