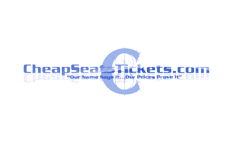 Tampa Bay Buccaneers single game tickets officially go on sale.
(PRWEB) July 27, 2012
It's not quite summer but it's time to start planning for the NFL season. And part of those plans start on Friday, July 27th at 10:00am eastern standard time when Tampa Bay Buccaneers single game tickets officially go on sale.
This is the fan's opportunity to purchase regular season tickets at "face value". But is the price printed on the ticket really the best value for Bucs fans? According to Matthew Brenner, owner of CheapSeatsTickets.com, the answer might be no!
"Many of the NFL teams have a lengthy wait list for season tickets," said Brenner. "But there is no waiting list for the Buccaneers which means often times, fans can obtain tickets for less than the printed value on the ticket."
It's all predicated on supply and demand. In Tampa, the demand for tickets hasn't been particularly high since 2007 when they clinched the NFC south. Because there isn't much demand, season ticket holders who sell single games often have to settle for prices less than face.
"The demand for tickets in places like Green Bay is highly competitive," indicated Brenner. "But right now, Tampa is a soft market with a relatively low demand."
So what to do? Compare prices through Ticketmaster against secondary markets like CheapSeatsTickets. As game day approaches, the price on Ticketmaster will remain the same while the secondary market can potentially drop. Brenner predicts the prices might fall against teams like the San Diego Chargers and the St. Louis Rams but expects demand to remain high when the Bucs face the Philadelphia Eagles, Atlanta Falcons and New Orleans Saints.