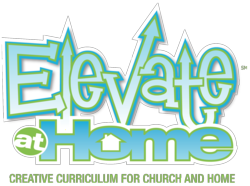 We were able to actually start on our vision to translate earlier than we anticipated because of the needs in Haiti and the commitment to make a world impact from our Senior Pastor Ed Young and his wife Lisa
Grapevine, Texas (PRWEB) July 27, 2012
Elevate children's curriculum was used at an orphanage in Haiti in April, 2012—the first time the creative program has been translated into French. C3 Global, a relational network of pastors lead by Pastor Ed Young, approached Elevate after its trip to support several orphanages damaged during the Haiti earthquake in 2010. C3 Global set an objective to not just feed stomachs, but to feed souls and change lives long-term through teaching leadership skills to several orphanages it supports in Haiti. The need for a children's curriculum in the native French language opened the door to Elevate offering this translation
At the time, Elevate curriculum only existed in in one language, English, but the need in Haiti made the long-time goal of translation a reality for Elevate. "We were able to actually start on our vision to translate earlier than we anticipated because of the needs in Haiti and the commitment to make a world impact from our Senior Pastor Ed Young and his wife Lisa," explained Mike Johnson, Executive Producer of Elevate.
With the intent of creating a resource for the orphanage in Haiti, the project expanded to translate the curriculum into French and Spanish, and develop an additional Elevate resource product. Taking Elevate to Haiti marked the beginning of a new phase for the creative children's curriculum. After completing the French translation process for the Elevate Kids series "Entourage," Elevate propelled into Spanish translation--the language Elevate staff believe will provide the best opportunities to reach more kids. After translating "Entourage" into French and Spanish, the next two series ("Great Race" and "Allaso Ranch") were translated into Spanish, by partnering with Transperfect for Elevate Kids (ages 6-12).
As Elevate continues to discover the opportunities created through translation, the curriculum producers look back on the Haiti mission as a bright spot on the Elevate timeline. As often happens, a specific need sparked an entire new chapter of ministry. With the door wide open to new people, places, and cultures, Elevate anticipates more ways of reaching children through churches and missions around the world.
ABOUT:
Elevate is a ministry of Fellowship Church that provides creative children's curriculum for church and home. Elevate teaches Biblical leadership principles to help kids become the leaders God designed them to be. To learn more about Elevate, or the E Leadership Program visit: http://www.ElevateAtChurch.com, or call 1-855-MY-Elevate.
Ed Young is the founding pastor of Fellowship Church in Dallas, Texas. He has written more than a dozen books, including his latest release, Sexperiment: 7 Days to Lasting Intimacy with Your Spouse. The book, written alongside wife, Lisa, has garnered a great deal of attention for its unconventional take on the importance of sex within a marriage. The new book includes practical tips for Christian married couples seeking to develop a regular, creative, and passionate intimate life.
Press Contacts:
Carolyn Pachall
Elevate
carolyn.pachall(at)elevatepastors(dot)com
972-471-6876
Andy Boyd
Fellowship Church
andy.boyd(at)fellowshipchurch(dot)com
972-471-5700