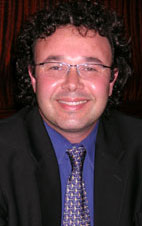 "I spend an extraordinary amount of time with my patients during their consultations. We discuss in great detail their goals and desires, and I educate them about possible procedures to meet these goals."
Houston, Texas (PRWEB) July 31, 2012
The most common reasons for seeking a "Mommy Makeover" after giving birth and breast-feeding are the elimination of excess fat, especially around the abdomen and returning the breasts to their former "glory." According to Dr. Berzin, however, women's post-pregnancy struggles with flattening and toning the abdomen can be attributed to more than just excess fat. Especially in the case of multiple pregnancies, difficulties experienced in the quest to achieve a flat belly once more can also be the result of a separation of muscle fibers in the abdomen. For this issue, abdominoplasty – more commonly known as a "tummy tuck" – is an effective solution. As for the "droop" which commonly occurs in the breasts due to breast feeding, a breast lift may be the only effective way to correct the issue.
Dr. Edward Berzin is a mulit-accredited and certified aesthetic surgeon in the Houston, Texas area, and his institution of the "Mommy Makeover" has introduced a revolutionary – and permanent – solution to many moms who previously struggled with these very common and otherwise irreversible post-pregnancy body issues. Dr. Berzin has clinics in Houston and Kingwood, TX and advises multiple consultations prior to making the decision to pursue aesthetic enhancement surgery, no matter what the patient's specific issue entails. Demonstrating a true understanding and concern for each patient's individual motivations, Dr. Berzin emphasizes, "I never schedule surgery before meeting with the patient at least two times." In other words, prior to pursuing surgical options, "Mommy Makeover" candidates are apprised of all available options which may effectively address their concerns, empowering them to make a wise and informed decision regarding the best course of action for their individual needs.
A combination of abdominoplasty and/or liposuction and breast lift and/or implantation is typically all that is required to address the body-image concerns of post-pregnancy. As with any type of surgery, these procedures carry with them a certain degree of risk. However, the particular procedures involved with Dr. Berzin's "Mommy Makeover" are relatively low-impact with a comparatively short recovery time. That said, perhaps the most appealing element of this figure-flattering post-pregnancy surgical solution is the result; not only are these enhancements apparent almost immediately, but, with a relatively healthy lifestyle, they are also permanent.
Ideal candidates for the "Mommy Makeover" are women who have tried other means to reach their post-pregnancy body goals without success. Additional information regarding Dr. Berzin's post-pregnancy solutions can be found at http://drberzin.com/mommymakeover.html.