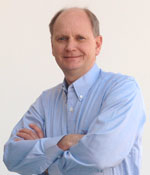 Orem, UT (PRWEB) July 27, 2012
Entity structuring and asset protection specialist Lee Phillips, JD will be a visiting professor in Los Angeles, California on Sunday, July 29, 2012 at the Jeff Adams iRiches Internet Wealth Academy sponsored by Adams Publishing Group. The event, which is open to the public, will be held at the Embassy Suites LAX North, 9801 Airport Boulevard, Los Angeles, CA. Mr. Phillips will be addressing the group on the importance of entity structuring in asset protection and estate planning.
Visit our site to learn more
The iRiches Internet Wealth Academy, which runs July 27, 28 and 29, is designed to show entrepreneurs and investors how to create both QUICK CASH and long-term financial security. The event is not for everyone but for those who are willing to give effort to understanding the use of important online research tools to save time and speed deal completion. This incredible summit will demonstrate the most profitable real estate investing strategies for 2012 and 2013! Markets are changing and many of the old formulas are no longer working! Find out what is working here.
Attorney at Law, Lee R. Phillips, will be addressing the crowd on Sunday from 2-4 pm. Lee is well qualified to speak. He is the author of 11 books. One of his books, Guaranteed Millionaire, covers estate planning and asset protection topics for the average American. He has authored countless articles for financial and medical professionals teaching these individuals the best way to use the law to safeguard their property. Lee is a member of one of the highest level groups of lawyers in the nation. He is a counselor to the Supreme Court of the United States. Lee has addressed an excess of a million people and finds tremendous satisfaction in helping others implement the law, not only to offer asset protection, but to reach new financial heights.
Visit Legalees official site to learn more about asset protection and estate planning.