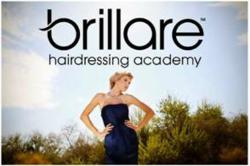 "Brillare Academy's new night program at the Phoenix location will prepare students for an upscale career in cosmetology while still allowing them to meet daily work and family commitments," said Christa Jones, CEO, Brillare Hairdressing Academy
Phoenix, Arizona (PRWEB) July 27, 2012
Brillare Hairdressing Academy announced a new evening Cosmetology program starting August 6, 2012 at the Phoenix location.
The evening program, which will hold classes Monday – Friday from 5:30 p.m. to 10 p.m., will provide students with an alternative to traditional day classes. The evening program takes approximately 18 months to complete.
"With small class sizes and experienced instructors to guide students, this hands-on training prepares students for an upscale career in cosmetology while still allowing them to meet their daily commitments with work and family," said Christa Jones, CEO of Brillare Hairdressing Academy.
"Brillare Academy provides students with more than just the basics of cosmetology," continued Jones. "Students have opportunities to build their portfolios through hands-on experiences such as fashion shows and hair competitions with professional photographers."
The Phoenix location of Brillare Hairdressing Academy is located in the community of Ahwatukee just west of I-10 and Chandler Boulevard at 15210 S. 50th Street, Suite 150. Call 480.940.5300 to schedule a campus visit or to make an appointment for a service.
About Brillare Hairdressing Academy:
Brillare Hairdressing Academy is the only cosmetology academy in Arizona to be recognized as a Sassoon Academy | School Connection, Wella Signature School and Nuts and Bolts business training member school. Brillare (pronounced Bree-lahr'-ey) means "to shine" in Italian. Brillare is accredited by the National Accrediting Commission of Career Arts and Sciences (NACCAS). All client services are performed by students under the supervision of licensed instructors.
Brillare Hairdressing Academy is located in Scottsdale at 15147 N Scottsdale Road, Suite H-300, phone: 480.994.4222, and in Phoenix at 15210 S. 50th Street, Suite 150, phone: 480.940.5300. For more information about programs, services offered and disclosures, visit http://www.brillareacademy.com.