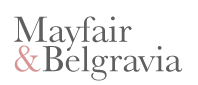 Mayfair and Belgravia have an incredible history – but now we're really looking forward to an incredible future, too
(PRWEB UK) 27 July 2012
London visitors shopping in Mayfair and Belgravia this summer can enjoy a quintessentially British experience – thanks to the Great British retailers on Grosvenor's estate.
With the Queen's Diamond Jubilee and the 2012 Olympics, London is truly enjoying a Best of British summer in 2012.
Grosvenor, which manages properties in Mayfair and Belgravia, has welcomed British watchmaker Bremont to its shops in South Audley Street – adding another famous name to a host of recognisable British brands.
Bremont, which specialises in high quality, aviation-style timepieces, joins Royal Warrant holders – Purdey and William & Son - along with famous names like Mackintosh, Jenny Packham and Stephen Webster, in the trendy Mayfair area.
South Audley Street is one of the most sought-after areas for shopping in London, a tradition dating back to the 19th Century. It neighbours the fashionable Mount Street and has been home to some of London's best shops for more than a hundred years.
Amongst them are Royal Warrant holders Purdey, a gun and rifle maker whose heritage is entwined with the capital's. Established in 1814, Purdey sold handguns to Queen Victoria, and was awarded the Royal Warrant in 1868. In 1882, Purdey moved to the corner of South Audley and Mount Street, and has been there ever since: a key thread in the rich fabric of London's history.
Other shops in Belgravia and Mayfair boast illustrious credentials: fashion designer Stewart Parvin, awarded the Royal Warrant in 2007 for work designing stunning outfits for the Queen, is based in Motcomb St, just off Belgravia Square.
Luxury goods retailer and Royal Warrant holder William & Son set up its Mayfair shop in Mount Street in 1999, whilst Harry's Shoes, Mackintosh, Thomas Goode and Stephen Webster, with shops in Belgravia and Mayfair, are all regarded as Great British brands.
"We know when visitors arrive in London, they want to see the best designer shops in Mayfair, try the best restaurants in Belgravia, and typically enjoy a quintessentially Best of British experience," explained a spokesperson from Grosvenor.
"Grosvenor has a long history of nurturing the best London shops in its retail portfolio – and we know that shopping in Mayfair and Belgravia is a unique experience - one which simply cannot be replicated anywhere else in the world.
"With new British brands like Bremont seeking out shops in the area, it's clear that the lure of Mayfair and Belgravia runs far deeper than tradition.
"Mayfair and Belgravia have an incredible history – but now we're really looking forward to an incredible future, too."
Grosvenor has recently made improvements in Mayfair and Belgravia, with new public art and street improvements ensuring the area continues to wow visitors and shoppers alike.
For more information about Grosvenor, places to shop during the London Olympics, or for details about property in Mayfair and Belgravia, visit http://www.grosvenorlondon.com