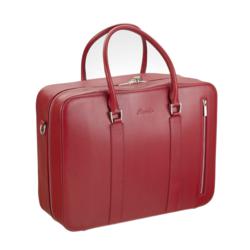 Luxury Artisan are fabulous to buy from, excellent customer service. I would recommend them to anyone
(PRWEB UK) 27 July 2012
As the Summer season gets into full swing, Luxury Artisan is feeling in a generous mood, and is offering Free Worldwide Delivery until 10th August.
From Italian leather iPad cases to luxurious leather luggage and travel accessories, there is bound to be something for everyone to enhance their Summer holiday experience.
Rupert Bullock, Luxury Artisan's founder, says "We deliver luxury Italian leather goods all over the world, and wanted to make that process accessible to new, as well as existing, customers. The process is fast and reliable, as we use either DHL or UPS couriers, ensuring that customers receive their products securely and quickly."
To receive free delivery all customers have to do is enter the code "lafree46" in their Shopping Bag, and the delivery charge will be deducted at the checkout. The saving could be as much as £25 ($40) for customers in Australasia.
About Luxury Artisan:
Luxury Artisan is an internet retailer of luxurious Italian leather goods
All products are handmade in Italy from the finest quality leathers and materials
Since launch in 2011, Luxury Artisan has supplied quality leather goods to customers globally
Follow Luxury Artisan:
Facebook: LuxuryArtisan
Twitter: @LuxuryArtisan
Pinterest: LuxuryArtisan