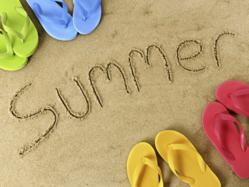 (PRWEB UK) 30 July 2012
After a somewhat lack lustre start to the summer, the weatherman has finally announced that the inclement weather we have been experiencing is about to dry off with sun stroke inducing temperatures of 30°C and higher. It's perfect timing for the school holidays and the British summer of sport. So don the bottled water, sun caps and sun tan lotion, The Giving Card offer a range of things to do in preparation for summer and places to go in places all over the UK.
London
Soak up the sun whilst paddling along Regents Canal, taking in the sights of London such as Regents Park Zoo and Old English Camden Lock. London Kayak Tours offers a 90 minute tours for £74.99, but members of The Giving Card get it for just £39.99!
Not much of a sun worshipper? Taste a bit of culture and visit Shaka Zulu; London's largest South African restaurant and experience diverse authentic South African cuisine. Go with a Giving Card and get 25% off.
Bristol
Get a spray tan! For all those who would like a pre sun tan, head to Fake it; salon and mobile tanning service. Enjoy a full body tan for £10 with a Giving Card, for both the salon and the mobile service.
Get ready for the weekend and unwind after a hard weeks work on Fridays at the Jongleurs Comedy Club and see the best up and coming comedy acts. Carrying a Giving Card in your pocket? Receive 2 for 1 tickets on Fridays.
Birmingham
After a cold winter and a wash out summer, Britain will finally get some sunshine. There's no excuse now, no hat to hide under, it's time to get a summer haircut. Matthew James is a salon aiming to become leaders in contemporary and innovative hair styling, and they are offering members of The Giving Card a 50% discount on cuts and finishes and 25% off colours with selected stylists.
Broaden your horizons and go to Shogun Teppanyaki. Shogan Teppanyaki, promise to offer the ultimate Japanese food experience; the authentic Japanese food is cooked table side. To share a little secret; The Giving Card members enjoy an all you can eat buffet for only £11.95 with The Giving Card.
Leeds
The Giving Card also has something for the lads. Maschio offer a range of services such as facials, massages, body scrubs and haircuts. Get all buffed and scrubbed ready for the sunny weather or holiday, with 30% off facials and body scrubs, with The Giving Card.
Celebrate the late arrival of the British summer and hang out and enjoy cocktails and food in the large and beautifully decorated Indian restaurant; East Bar, Lounge and Grill. The Giving Card members also receive 2 for 1 cocktails.
Glasgow
It could be time to bring out the sandals, which means time to be pampered. Head to Salon One, they offer high quality services such as manicures, pedicures and Botox. They also offer 50% off facials and Pedicures for The Giving Card members.
Bella Napoli is regarded as the best Italian restaurant in the UK by the highly respected Pizza, Pasta and Italian Food Association. Enjoy some of the finest Italian cuisine this side of Rome and even better with a 25% discount with The Giving Card.
Send The Giving Card some summer pictures on their Facebook or Twitter.