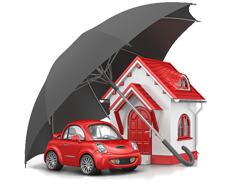 Many customers do not realise just how much they will actually be held liable for in the event of making a claim.
(PRWEB UK) 28 July 2012
My Excess Protected is a new product in the UK marketplace that protects consumers from any unexpected expense in the event that they make a claim on an insurance policy.
For a very low yearly premium, My Excess Protected completely reimburses the customer's excess payment on a variety of insurance policy claims. Further, the customer can choose a level of protection that matches the excess on their insurance policy.

My Excess Protected offers three types of excess insurance;
Motor Excess Insurance;
Multi-Motor Excess Insurance (up to 5 cars at the same address);
Lifestyle Excess Insurance (Any excess due under a Buildings & Contents insurance policy or for Medical Insurance, Motor Insurance, Pet Insurance or Travel Insurance.
These exclusive excess insurance products are designed to reimburse the excess you have to pay following a claim under your motor insurance policy. Cover is available on an annually renewable basis with benefit levels from £250 up to £2500 dependent upon the cover selected. All policies are subject to terms and conditions.
Generally speaking, insurance policies are intended to protect consumers from financial distress in the event of an accident, illness, or other calamity that may befall them, their vehicles, homes, pets or loved ones. However, almost all insurance policies, be they for car, home, health, or pet protection, include an excess payment that the policy-holder must pay whenever they make a claim. This meansthat the policy-holder must contribute a predetermined amount (the 'excess') towards the repairs or rectification before the insurance company will supply the rest.
One of the principal ways customers can reduce their insurance premium is to voluntarily pay a higher excess. Consequently, many people opt for insurance policies with high voluntary excess payments and consequently cheaper premiums in an effort to reduce their monthly outgoings. Regrettably, this cost-saving strategy can seriously backfire in the event of an accident or calamity.
The current rate of vehicular accidents in the UK is approximately 18 to 20% per annum*—which means that the average car driver stands a one in five chance of having their vehicle damaged in a collision every year.
Compounding this statistic is the fact that many customers do not realise just how much they will actually be held liable for in the event of making a claim since the definite amount of their policy's excess may be quite different to their expectations—especially if they are unaware that part of the excess is 'voluntary' and part may be 'compulsory'.
For example, motor insurers now add a 'compulsory' policy excess for driving convictions, poor claims experience, the type of vehicle, the age of the principal driver (the excess tends to be the highest for younger drivers) or for any young drivers named on the policy. Of course, if the incident is not the customers fault they can seek recompense against the third party. However, if the claim involves no third party (fire or theft) or where the damage is the customer's fault, the customer must pay the entire excess.
In today's troubled economic times, the level of motor insurance excess has recently risen to such a degree that major insurers now comment that up to a third of all customers are unable to meet their insurance excess costs. **
About my Excess Protected Ltd
My Excess Protected is a trading name of Virtual Insurance Products Limited, authorised and regulated by the Financial Services Authority under firm reference 307038. All products are underwritten by leading insurers.
To learn more about My Excess Protected, enter the contest, obtain a free quotation, or purchase excess protection, visit My Excess Protected directly at http://www.myexcessprotected.co.uk
For more company information, contact Mark Mclaren on 01803 849 031.
Thatcham, The Motor Insurance Repair Research Centre; Group Rating Service Agreement, June 2001.
** Financial Ombudsmans Office; Circular, edition 3, June 2010.