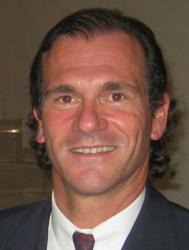 "IMCAS China 2012 is a great venue for plastic surgeons and dermatologists to exchange cross-cultural ideas and cross specialty concepts in the ever growing field of cosmetic medicine and anti-aging"-Dr.Daniel Delvecchio
Boston, MA (PRWEB) July 29, 2012
The goal of the International Master Course on Aging Skin meeting is to bring the leading professional experts of their own respective field to promote the highest quality of teaching through the interface of Cosmetic Surgery and Dermatology. Dr. Daniel Del Vecchio has published papers in the plastic surgery literature, has written many book chapters in major plastic surgery textbooks, and has spoken at national and international meetings on the subject of cosmetic surgery and fat transplantation to the breast and to the buttocks. Being one of the most sought out plastic surgeons in the USA to lecture on fat transplantation is an honor that Dr. Del Vecchio considers important to his practice and reflects on his fine skills as a world renowned plastic surgeon.
During the IMCAS meeting in China Dr. Del Vecchio will speak on several major topics:
Breast Implants: Comparing advantages of Breast Implants and Fat Grafting
Combining Implants and Fat, and a "Video on Lipofilling"
Liposuction: Abdominoplasty, different devices targeting leg shaping
Dr. Del Vecchio trained extensively in both general surgery and plastic surgery before establishing his successful Boston plastic surgery practice. His work has been published extensively in clinical research publications, showcasing some of the latest developments in plastic surgery procedures, and he has gained recognition as a pioneer in new techniques for procedures such as liposuction and breast augmentation with natural fat.
For more information, contact Dr. Del Vecchio at 617 262 8528. Back Bay Plastic Surgery is on the web at http://www.backbayplasticsurgery.com, on Facebook at http://www.facebook.com/bostonbreastcenter and on Twitter.com/dr.danieldelvecchio