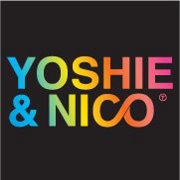 "The huge demand expected means that YoshieandNico.com has a range of more than 200 cases for the new iPhone 5 currently in production."
London, UK (PRWEB UK) 29 July 2012
The latest incarnation of the iPhone–the market-changing mobile from Apple which was first introduced in June 2007–is set to be unleashed on September 21st 2012 and is probably the most eagerly-anticipated smartphone release of the year.
And just days after a Chinese source close to Apple reportedly leaked the release date to App4Phone, a French website, UK-based YoshieandNico.com has moved ahead of the pack.
"The huge demand expected means that Yoshie & Nico have a range of more than 200 cases for the new iPhone 5 currently in production from our suppliers," says company spokesperson Rebecca Pollock.
"We're delighted to be working with our partners in the Far East to get popular products first, that means before our competitors and when interest from our customers starts to gain momentum," she adds.
The company, which according to Ms Pollock, is "always striving to be first to market and releasing new and unique products that will adorn and protect all of the popular mobile devices out there", also sells accessories for the world's top-selling ereaders, handheld gaming consoles and mp3 players.
YoshieandNico.com provides worldwide shipping, next-day delivery to UK addresses on all orders placed by 5pm and prices that are "cheaper than the high-street competition."
For additional information on YoshieandNico.com and the news that is the subject of this release, contact Rebecca Pollock or visit http://www.yoshieandnico.com/mobile-apple-iphone-5/.