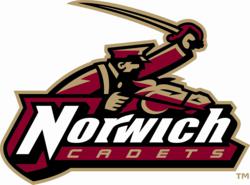 Northfield, VT (PRWEB) July 28, 2012
Norwich University head men's soccer coach Kyle Dezotell announced a restructuring to his staff for the upcoming 2012 season on Friday.
Joining the NU men's soccer coaching staff this fall will be Hector Tamayo and Mat Koenemann. Tamayo, originally from Mexico City, has been involved in the Vermont soccer coaching world for over 10 years. Most recently, he worked for former Norwich men's soccer coach James Franklin as an assistant at St. Michael's College.
"I am very excited for the opportunity to join the coaching staff of the Norwich Men's Soccer program with their winning tradition and their approach to developing complete student-athletes," Tamayo said.
Tamayo has worked for the Nordic Soccer Club for 10 years and serves as a Vermont Olympic Development Program (ODP) coach. He has a USSF regional coaching license and has served as an ODP Region I Staff Coach. Tamayo played collegiately for Saint Mary's University in San Antonio, Texas helping the Rattlers go 10-2-3 in 1982 and capture the NAIA District 4 Championship.
"Hector brings with him years of experience working with all levels of youth soccer players. He will be a great asset to our program and I look forward to begin working with him in August," Dezotell said.
Also joining the staff this August will be Mat Koenemann. Koenemann is a local product from Montpelier High Sschool and Capital Soccer Club. He is a 2012 graduate of Emmanuel College where he was an All-GNAC midfielder and two-time captain for the Saints leading them to their most successful season ever in 2011.
"Mat will be a valuable member of our staff," Dezotell said. "He will be able to closely relate with the players' experiences and should be an excellent outlet for them. This will be a great experience for Mat and he will be asked to contribute extensively to our staff."
Lastly, Eric Nordenson, Dezotell's first assistant for the last six seasons, will be taking on somewhat of a lesser role this year as he looks to find more time to spend with his family.
Dezotell and Nordenson have worked their entire Norwich tenures together as the Cadets have compiled an impressive six year record of 82-38-7, while capturing the 2007 ECAC New England Championship, and the 2008 GNAC Championship. The Cadets have qualified for the NCAA or ECAC Tournaments in five of Nordenson's six years.
"Eric has been such an important part of our program since I've been here," Dezotell said. "We are extremely thankful for everything he has done for our staff and our student-athletes during this time. He has put in more time and effort than can be imagined and I am very grateful for his work and his friendship. He has two great kids and I'm sure they'll love having more time with him."
Nordenson will remain a part of the Cadets staff this fall. He plans to coach during preseason and periodically throughout the season when time permits.
The Cadets report to preseason camp on Friday, Aug. 17. NU kicks off the 2012 campaign on Friday, Aug. 31 when it hosts the inaugural Cadet Kickoff Classic. Norwich opens up against Green Mountain College at 2 p.m. Mass. College of Liberal Arts (MCLA) takes on Newbury in the opener at noon.
Norwich University is a diversified academic institution that educates traditional-age students and adults in a Corps of Cadets and as civilians. Norwich offers a broad selection of traditional and distance-learning programs culminating in Baccalaureate and Graduate Degrees. Norwich University was founded in 1819 by Captain Alden Partridge of the U.S. Army. Norwich University is the oldest private military college in the United States of America and the birthplace of our nation's Reserve Officers' Training Corps (ROTC). http://www.norwich.edu