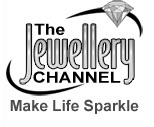 With people out and about enjoying the summer, we wanted to give them that extra bit of sparkle
(PRWEB UK) 30 July 2012
Starting Saturday 28 July, The Jewellery Channel (TJC) is launching its biggest ever sale – a total of £1million worth of high-end stock will be on offer at up to a massive 70% discount.
In addition to being known for their highly diverse range of jewellery (they carry the world's widest variety of gemstones), TJC is able to offer surprisingly affordable quality items as part of a conglomerate that manufactures and handcrafts each piece themselves to effectively remove 'the middleman'.
TJC is respected in their industry for doing everything possible to undercut High-Street prices and make jewellery more affordable – they also have a number of TV networks that they retail through, both here and in the US. For the UK and Republic of Ireland alone, the organisation broadcasts to more than 30 million homes, making them a well-known household name.
For their latest summer Clearance Event - The Jewellery Channel website will be offering thousands of captivating lines which span a wealth of exclusive creations from top designers that are frequently seen on catwalks and at celebrity events. Their designer brands include Rachel Galley, Lucy Q, Iliana, Rhapsody and Swarovszi Elements.
TJC's website also allows shoppers to conveniently search for jewellery items by price, brand, carat and total gem weight, allowing them to find exactly what they fancy with ease.
From rings and bracelets to pendants and necklaces, jewellery fans will be able to choose from a host of both contemporary and traditional designs - all made from the highest quality gold, silver or platinum - then inlaid with an almost limitless choice of precious and semi precious gemstones.
Explaining the motivation for slashing their prices on so many lines in this latest Clearance Event, CEO of The Jewellery Channel, Sri Burugapalli, commented: "With people out and about enjoying the summer, we wanted to give them that extra bit of sparkle. We are always looking for ways to offer the highest quality jewellery at excellent prices, since our passion for jewellery means we want everyone to be able to afford the dazzling diamond ring or other item that makes them feel like Royalty."
He added: "Since launching in 2006, The Jewellery Channel has fast risen in popularity not only because we give customers quality and a wide range of choices to suit their individuality, we've also won over the public with our friendly service and reliable shopping process. This summer, we are glad to give people even more return for their loyalty with our exciting 70% Off Clearance Sale."