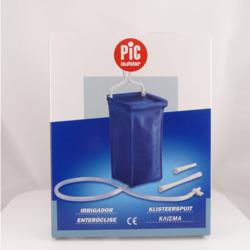 Once constipation starts, toxicity builds up in the body and it's only a matter of time before symptoms of one sort or another start to be experienced
London, UK (PRWEB) July 30, 2012
As the US National Institute of Health (NIH) issues a study showing that colon and rectal tumours are the same type of cancer, The Detox Shop reaffirm the NIH's words that taking this new data and translating it into actionable strategies for detection or treatment may take many years. The need to take care of our colons is as real as ever today and individuals should take action if they experience constipation.
"In this day and age, the colon has many enemies," spoke a Detox Shop representative. "It's not just that we eat too much of the wrong things and so get clogged up, we also have too much salt, we have pesticides, herbicides, fungicides and other chemicals entering the colon with our diet, we have too much time spent sitting and all of these factors and more can lower our health and immune function. Once constipation starts, toxicity builds up in the body and it's only a matter of time before symptoms of one sort or another start to be experienced."
Individuals are advised that help is on hand. Some best practices for those experiencing constipation include:
1 - Try to move your body. Mild exercise like gardening, Yoga or Tai Chi causes the body to help the passage of waste pass down the colon
2 - Drink more water and cut back on salt, caffeine and alcohol. Dehydration is a common player in constipation.
3 - Eat celery regularly. The nutrients in it aid peristalsis (the rippling motion inside the colon that pushes waste out)
4 - Use a home enema kit whenever you haven't passed waste naturally for a day. These inexpensive aids require only some pure water to help you instantly evacuate the colon of waste and toxins.
5 - Take probiotics daily. These should be in capsule form rather than from anything sweet and they'll help replenish the friendly bacteria that are killed by chemicals in your colon as well as regular attrition.
Always let your physician or GP know if you consistently suffer from constipation. Although many causes, like dehydration, are temporary, sometimes constipation can be the symptom of a more serious dysfunction.
About The Detox Shop
The Detox Shop is an online retailer devoted to healthy living, organic nutrition and ethical lifestyles. Customers worldwide are served from a distribution centre in London, England. The Detox Shop believe all of us should have access to natural ways to reduce the toxicity in our life. Whether it's detoxing your body, your home or your lifestyle, The Detox Shop offer a range of easy ways for you to make things better. The Detox Shop offer a fine selection of advanced detoxification aids, weight loss products, enzyme and oxygen therapy supplements and raw and organic superfoods, with an emphasis on superior quality and professional grade formulations.
Press Contact:
Misae Richwoods
shop(at)thedetoxshop(dot)com
0208 123 9800