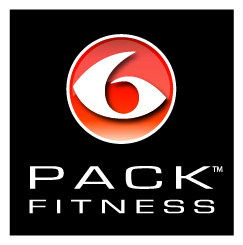 San Francisco, CA (PRWEB) July 31, 2012
With the 2012 Summer Olympics in London now underway, health and lifestyle brand, 6 Pack Fitness has compiled a fun and informative infographic based on the diet and eating habits of US Olympic athletes.
Featuring statistics on Olympic training diets, core and recovery nutrition for athletes, Olympic Village food quantities, and the preferred meals of marquee US athletes, Ryan Lochte, Candace Parker, Steven Lopez, Ryan Bailey, and Guiseppe Lanzone, the infographic is an awesome and engaging primer for fitness enthusiasts looking for inspiration this summer.
Click here to see How to Eat Like an Olympic Athlete, presented by 6 Pack Fitness.
---
6 Pack Fitness is the creator of the innovative DURUS meal management system that has been widely embraced across the health and fitness industry. 6 Pack Fitness' products provide high performance athletes and bodybuilders with the means to access the nutrition they need, when they need it. To find out more, visit http://www.sixpackbags.com.