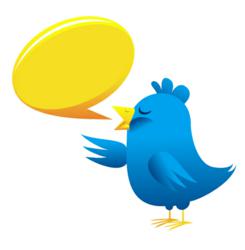 Bearing in mind that people use social media sites to talk to friends, look at pictures, flirt...
Basingstoke, UK (PRWEB UK) 28 July 2012
Social media has grown quickly over the last 3 years, as millions join social media websites such as Facebook and Twitter; however as businesses rain in their advertising spending, is the social media bubble bursting? Marketing Quotes has been monitoring the advertising and marketing usage for many years now and asks the question 'has the social media bubble burst?'
Marketing Trends Do Change
Anne Richards (who works for Marketing Quotes) commented 'social media is very new, and does not appeal to everyone, marketing trends to change and we have found many businesses feel that social media advertising is ineffective. Bearing in mind that people use social media sites to talk to friends, look at pictures, flirt and connect, they are not looking to buy things. So advertising on social media is only good for brand awareness (to ensure that people see the business logo or slogan) rather than selling products or services. Facebook have just reported they have made a loss of millions, showing that the social media world is going through big changes.'
Many of the social media websites have been looking at different income routes, and PPC advertising does seem to be the most effective form or advertising for them as they have such high volumes of website traffic. However, as more people are using their mobile phones to access social media, the problem of advertising then becomes an issue. Currently adverts are not displayed on mobile phones (due to the reduced screen size) so each social media platform is now considering how to serve adverts (or generate income) on mobile devices.
Social Media Advertising On Mobiles
'The issue currently for many social media platforms is how to generate income via mobile devices, as more people update their status or check in 'on the move', rather than sitting at a PC, social media advertising on mobiles is a problem' says Marcel Blackburn (who also works at Marketing Quotes serving advertising agencies on the price comparison website). 'The issue also (from what we have found on feedback) is that businesses are using social media advertising less now than when it first began, so getting the balance of more customers and higher marketing spend.'
About Marketing Quotes - Marketing Quotes is a free service to UK businesses to help them get free quotes and advice from local PR agencies, telemarketing companies and marketing specialists that know their industry and sector.