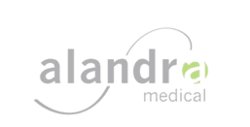 México City, México (PRWEB) July 30, 2012
Nowadays, innovation is not just a desirable thing to have when developing technology, it's a must. And the medical device industry is not the exception. Medical device companies are aware of this, which challenges their ability to speed up technology generation and to spend their resources in a more thoughtful way. This is making them start considering testing their medical devices in countries where they can look to reduce costs.
A cost reduction does not necessarily affect quality. "We at Alandra Medical offer cost effective clinical trials for medical device companies which are aligned to the highest standards including GCPs, GLPs, SOPs, ICH, NOMs, ISO 14155. Our model is very simple: we have all the resources available to conduct a successful clinical trial and we take advantage of the country wages and free trade agreements. We have a vast ecosystem where we have key alliances with sites, investigational centers and medical experts that we offer to each and every of our clients" Melissa Felix from Alandra's Business Development and Sales Department mentioned.
Mexican regulation is evolving in order to be aligned with other countries' requirements. The Ministry of Health has made important changes like approving medical devices faster if they are FDA approved already. Alandra Medical is bringing this one step before to guarantee that clinical trials done for medical devices comply with the highest standards so they can easily be implemented in the country and results obtained have an international acceptance.
"The path is not easy. We have developed our own SOPs combining ICH, ISO 14155, FDA requirements, GCPs and GLPs. This guarantees any study we conduct or monitor will prove the end-points and results will be valid for any regulatory body. We have highly trained experts and clinical monitors that help medical device companies conduct clinical trials in Mexico. But medical device companies also need to be aware that for conducting a clinical trial, they need to have COFEPRIS's approval (the Mexican Regulatory Body)" concludes Felix.
Mexico can become a clinical trial paradise for medical device companies. For example: the country has a vast patient population available; there are highly trained doctors and specialists that want to offer better treatment options and high tech devices; patients are willing to receive new treatments for high prevalence diseases like cardiovascular, diabetes, oncology, gynecology, infectious disease, etc. This can be very interesting for medical device companies that need to conduct clinical trials at reasonable costs.
About Alandra Medical
Alandra Medical is a design, development and clinical trial company funded by venture capital. Alandra Medical offers CRO services for medical device companies that are developing a technology which requires pre-clinical and clinical trials. Certified by ISO 9001:2008 and ISO 13485:2003, Alandra Medical CRO services include: protocol and forms design, IRB and Sanitary Entity protocol submission, site and investigators selection, monitoring, data management and biostatistics.
If you need more information about Alandra Medical services or a quote for a medical device clinical trial or a design & development service, do not hesitate to contact them at: +(52) 55-5377-3170.