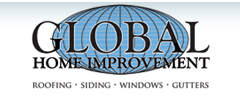 Hoboken, NJ (PRWEB) July 30, 2012
Marvin Windows NJ has been family owned and operated for the last 15 years, offering the latest styles and options in window replacement. Because of their courteous, professional, and experienced staff, they have A+ ratings with the Better Business Bureau, and they are ranked 155 in the nation for exterior home remodeling firms. Marvin Windows is also excited to be offering a new selection of window replacement services in NJ for their esteemed clientele.
With different window types ranging from Awning, to Bay, Polygon windows, Marvin Windows provides its customers with versatile, user-friendly replacement options. Compared to Anderson Renewal Windows, Marvin Windows NJ has been rated at the top of consumer reviews each year, showing why they are the best in the business. This is because Marvin uses Infinity and Integrity Fiberglass, as opposed to vinyl. Also, the Ultrex Fiberglass that Marvin uses is inactive, unlike the vinyl/wood composites, which can emit harmful environmental gas, pigments, and dyes as it degrades.
For someone in the market for replacement windows, Marvin's Infinity Fiberglass is the ideal choice for homeowners in New Jersey. Marvin is a name that has lasted over 100 years, because it is a brand that people can trust. For energy efficiency, superior materials, everlasting appearance and design, and professional installation, choose Marvin Windows NJ.
Call 1-800-401-9468 to make an appointment, or visit marvinwindowsnj.com for more information regarding Marvin Window's services. Also, sign up now on their website to save 10 percent on a window replacement.