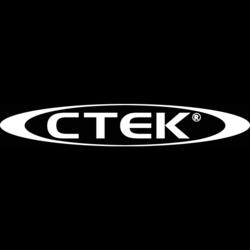 The testing involved in the Best Battery Charger award was adapted to reflect the growing abilities of today's chargers
London, UK (PRWEB) July 28, 2012
CTEK is celebrating being awarded the Auto Express 'Best Battery Charger'. The leading smart battery charger provider is especially pleased to have received this title as it marks the fourth year in a row that CTEK has picked up the top award.
The winning battery charger was the CTEK MXS 3.6, retaining the crown for its exceptional build quality, charging and maintenance features, as well as its safety and durability. In addition to claiming the top spot at the awards, CTEK also took the second place spot for its MXS 5.0 device.
Speaking after accepting the award, CTEK category manager Peter White commented: "The testing involved in the Best Battery Charger award was adapted to reflect the growing abilities of today's chargers and so we are absolutely delighted that the CTEK MXS 3.6 has once again been hailed the best battery charger."
The MXS 3.6 12V battery charger is one of CTEK's most proven and reliable products. The device is a fully automatic 4-step charger for 12V batteries from 7-75Ah, while also being suitable for maintenance charging batteries up to 120 Ah. The MXS 3.6 has been designed to protect vehicle electronics and is non-sparking, reverse polarity protected and short-circuit proof. The battery charger also comes with a number of important features including desulphation and cold mode, which is a setting for optimised charging during colder winter months.
Jan-Ulf Soderberg, head of brand and marketing at CTEK, commented: "We are delighted to have been awarded the top battery charger award for the fourth year in a row. At CTEK we strive to not only help with the charging of our customers' batteries, but the continued maintenance and servicing of the batteries as well. We're very proud to see that our efforts to create efficient, reliable battery chargers have been rewarded with regular nominations and awards over the past several years."
CTEK produces a number of battery charging devices and accessories. For more information, please visit http://www.ctek.com.