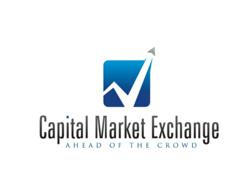 Boston, MA (PRWEB) July 28, 2012
Capital Market Exchange the Boston based analytics platform for fixed income institutional investors, announced today it had significantly, expanded its analysis of investment grade bonds. Through its network of vetted Portfolio Managers and Credit Research teams, Capital Market Exchange aggregates and rigorously test factors most thought to drive investment grade corporate bond spreads. No other firm quantifies current bond market expectations in order to provide Chief Investment Officers, Portfolio Managers and Credit Research teams a differentiated, actionable view on emerging credit risks.
Sarah Biller, President of Capital Market Exchange, stated, "This quarter represents a tremendous increase in interest in our work, enabling us to expand the number of sub-sectors we analyze. We believe this demand was triggered by a disconnect between historically relevant factors and an investing environment increasingly characterized as perilous."
Fixed Income Investment teams using Capital Market Exchange analytics now benefit from an additional fifty per cent increase in covered issues. The company's analytics cover nearly ninety five per cent of the investment grade corporate bond universe. Additional sectors analyzed this period include Consumer Goods, Insurance, Real Estate/REITS, Pharmaceuticals & Bio Technology and Health Care Products & Services. For more information, please go to http://www.capital-market-exchange.com.