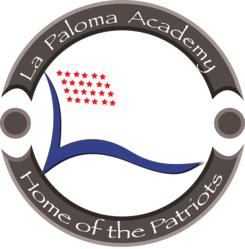 Established by popular request from Tucson parents, La Paloma Academy - South will open its doors in August just in time for the 2012-2013 school year.
Tucson, AZ (PRWEB) July 27, 2012
La Paloma Academy, the fastest-growing and largest charter school group in Southern Arizona, is opening a new K-8 campus available to serve 500 students in South Tucson this fall. Established by popular request from Tucson parents, La Paloma Academy - South will open its doors in August just in time for the 2012-2013 school year. Located at 5660 S. 12th Avenue in Tucson, the charter school will feature 22 classrooms, two computer labs, a library and multi-purpose rooms, plus basketball courts, playground equipment, and playing fields. Enrollment applications for the tuition-free charter school are now being accepted for fall at the school office on a first-come, first-served basis. More than 125 students are already enrolled and preparing for the August 6 start date. The school will serve kindergarten through eighth grade, offering a character-based curriculum, free full-day kindergarten, free before- and after-school care, a free breakfast program, and free bus service.
La Paloma South Enrollment Process – enroll NOW, school starts August 6.
Enrollment at La Paloma Academy - South is simple. All students who apply are accepted, as long as there are openings in the child's grade level. Enrollment packets are available at the new campus school office from 9am-2pm.
Parents are asked to bring the following records to complete the enrollment process:

Child's birth certificate
Child's immunization records
Emergency medical & first-aid form
Families interested in enrolling can also attend the school's Last Chance Enrollathon on August 4th from 1-3pm on the new South campus. Free food will be available and parents can meet staff members, see the school, and enroll on site.
Founded in 2002, La Paloma Academy is committed to providing the highest quality education and encouraging children to achieve their full potential, not only as well-rounded students, but also as lifelong responsible citizens. Each La Paloma Academy school centers on core academics while simultaneously implementing a family values curriculum. La Paloma students are taught character traits like trustworthiness, respect, responsibility, fairness, caring and citizenship. In addition, La Paloma Academy emphasizes community service, dedicating each grade to a community focus.
"Our goal has always been to build a solid foundation for every child," said Superintendent Raena Janes. "That's why we're thrilled to be able to serve even more Tucson students and families through our newest La Paloma Academy campus. Our La Paloma parents and friends of parents attending the Lakeside and Central campuses have been requesting a campus on the south side of Tucson for some time, and I'm proud to be able to meet this need this fall."
Janes, an active advocate for Arizona education for many years, is the founder of La Paloma Academy. She serves as Superintendent of three separate schools with seven campuses across Arizona.
Paul C. Bummer, an Arizona Certified principal who started working for the La Paloma group in 2009, will serve as the new location's principal. A native Arizonan, Bummer has lived in Tucson for the past four years, previously serving as an assistant principal and ELL (English Language Learner) teacher. He has also worked for the Marana Unified School District and spent 18 years teaching Physical Education & Health and other classes in North Phoenix before joining the La Paloma team.
To find out more about La Paloma Academy, the new south campus or enrollment, please visit http://www.lpatucson.org or call (520) 807-9668.
To interview Raena Janes, superintendent of La Paloma Academy, please call the contacts listed at the bottom of this press release.
About La Paloma Academy
As the largest and fastest-growing charter school system in Southern Arizona, La Paloma Academy continually discovers new fun and innovative ways to make the educational experience at each of its campuses entertaining and challenging. In just three short years, La Paloma experienced unprecedented growth, expanding from one campus in Tucson with 350 students to two campuses with over 1,400 students. Raena Janes, the founder and superintendent of La Paloma Academy, focuses her efforts on education with individualized instruction, incorporation of extra curricular activities and emphasis on the importance of family and community values. La Paloma Academy was awarded the State of Arizona's 2005 Excellence in Education Award. In addition, Ms. Janes was named as one of Tucson's 40 Under 40 in 2006, Phoenix's 40 Under 40 in 2011 and Tucson's Mentor of the Year in 2008. Visit the school's website at http://www.lpatucson.org.
MEDIA CONTACTS:
Alejandra Cardenas
McFadden/Gavender
O: (520) 882-6262
M: (520) 440-0618
alejandra(at)mcfaddengavender(dot)com
Karen Gavender
McFadden/Gavender
O: (520) 882-6262
M: (520) 603-4200
karen(at)mcfaddengavender(dot)com